Case Study
Protected disclosure & whistleblowing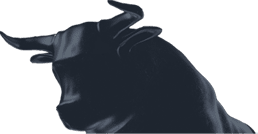 "
We dealt with the unfairness of being sacked for blowing the whistle. The conclusion was a settlement large enough to tide our client over whilst he found a new job was secured.

"
Our fees to review and confirm if you have a case start at £500 plus VAT. Sometimes we recover the fees from the employer - all depends upon the facts.
Our client, a senior compliance manager, was responsible for ensuring the information security of employee personal data. There was a breach in the data processing made by a third party data processor acting for the employer. This breach led to a substantial amount of personal and confidential data being released into the wrong hands.
Our client made a protected disclosure to the Global Head of HR. He was ignored. Then he was given an 'underperforming' rating at his appraisal following the disclosure. His employer then selected him for redundancy as a poor performer and dismissed him.
Reporting the leak
During a system test, the third-party data processor supplier failed to anonymise data. This breach meant that reports with personal details for thousands of UK employees were provided to the global team and leaked to other parties. Under the Data Protection Act, it is the employer who is responsible for any breaches in security. The Data Protection Act is clear that liability does not rest with the data processing supplier.
The employer had its own security policy. Our client initiated the employer's breach-management plan. However, his line manager put pressure on him to not to go through with whistleblowing and inform the affected individuals or the ICO (Information Commissioner's Office).
Legal implications
Our client made what he had reasonably believed to be a protected disclosure – commonly known as whistleblowing. To qualify for protection, the employee must reasonably believe that he is making a qualifying disclosure. The disclosure must also be made in the interests of the wider public. Given the number of people impacted by the data protection breach the wider public interest requirement was satisfied.
Protection awarded to whistleblowers
Having made a disclosure, our client was now protected by law. The law is designed to protect an employee from suffering any detrimental treatment because he made a disclosure. Detrimental treatment includes threats, disciplinary action, loss of work or pay or damage to career prospects.
Detrimental treatment due to whistleblowing
In this particular case, our client suffered a range of detrimental treatment. Firstly, he was called to a disciplinary meeting and told that his performance was to be monitored via a personal development plan. Our client was subsequently given an 'underperforming' rating at his appraisal. Our client then also was the only member of staff not to receive a discretionary performance bonus that year.
Dismissal due to whistleblowing
Any dismissal because of whistleblowing is automatically unfair. There is no qualifying period or cap on compensation when claiming unfair dismissal due to whistleblowing. Just over one year after making his disclosure our client was dismissed.
Employer's reaction to whistleblowing
The line manager was angry that our client had referred the issue higher up. He accused him of 'interfering' in front of other team members. The line manager started to openly criticise his work and began refusing to speak to him unless absolutely necessary. He complained that things were taking too long and were poorly done. Minor issues with the system were blown out of proportion. Blame was pointed at our client and many of the key projects he had previously been undertaking were then re-assigned to junior members of the team who began reporting directly to our client's line manager.
Strength of our client's claim
Our client had a strong case suggesting that the detrimental treatment and dismissal had a link to the protected disclosure. Before the disclosure our client was well regarded and had received good appraisals.
Compensation if successful
We assessed the likely level of compensation that could be awarded if we were successful. The amount of compensation is based on the loss of earnings. Fired employees are required to look for another job (mitigate their losses), however, that can be difficult where breaches have been reported. This runs up the lost earnings. As such, compensation for dismissal due to whistleblowing is uncapped and can run into many thousands of pounds. Additionally compensation for injury to feelings can be claimed for any detriment suffered up to the point of dismissal.
Negotiating an employment dispute settlement
Court action is lengthy and costly with no real certainty at the start. Where there is merit we try to negotiate and settle before resorting to court action.
We invited the employer to enter into negotiations but received no response. Employers can be difficult to bring to the negotiating table. Often they believe that if they stand their ground the employee will eventually go away.
Settlement
Before the case reached court the employer settled. We used our assessment of damages to negotiate a generous settlement offer. Our client received a very good reference and a generous payment in respect of compensation for loss of office and his full bonus entitlement.
There is a skill in achieving settlement. The skill lies in the process we apply in case planning and methodology. Our approach in this case was to assess the strengths of the claim on a worst case scenario so our client knew where he stood. Then we calculated the likely compensation if successful and as a result we were able to negotiate a settlement before the case went to trial, settling the claim before the full hearing at the Employment Tribunal and recovering our costs.