Case Study
Review of articles of association
"
Minority shareholder rights are one of our specialist areas.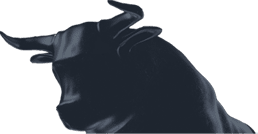 "
We can also deal with the tax consequences in relation to your shareholding.
We have dealt with a variety of situations across a wide range of sectors. In many cases we tailor the articles of association alongside and to complement the provisions in the shareholders agreement. Our expertise is not just limited to drafting articles of association. We can also offer you tax advice in relation to your shareholding and your shares.
Drafting and advising on articles of association for companies, shareholders, investors, founders and minority shareholders in private companies is one of our core business areas. Below are a few exampples of recent instructions.
Example 1 – Drafting new articles of association for IT business
Drafting the articles of association for an IT business. We advised on the various share rights and the consequences of the differing share rights. Shares can have different rights as to voting, dividends and return of capital. This is either on a sale or winding up of the company).
We included restrictions on the transfer of shares. As each of the founders brought specific skill and expertise to the business, it was important to ensure that they do not have complete freedom to sell their shares to an outsider without the remaining shareholders consent.
We also discussed whether certain matters should be decided unanimously or by a certain majority of the shareholders. These matters included: borrowing or capital expenditure above certain level, declaring dividends and admitting new shareholders. This type of provisions can be included either in the articles of association or a shareholders agreement.
Example 2 – Review of existing articles of association for education business
Reviewed existing articles for an educational business seeking EIS investment. We were able to deal with the requirements for EIS tax relief. Additionally we provided protection for the relevant investor investing under EIS. The company had different classes of shares, including growth shares. It was necessary to carefully check the provisions in the articles of association to make sure they did not give preference to the EIS shares over the non-EIS shares.
Example 3 – Changing articles to avoid deadlock
Drafting relevant provisions in the Articles of Association where it was a 50:50 company. Without careful consideration the outcome of 50:50 shareholding in boardroom dispute situations can be devastating for a business.  We drafted provisions alongside a shareholders' agreement to ensure that there were relevant provisions should the company become deadlocked. We were aware that fair value determinations can give rise to problems. Our recommendation was to include the requirement that the parties had to mediate before they could commence court action.
Example 4 – Changing articles to protect minority shareholdings
Our client was investing in an existing business and we were asked to advise on her position as a minority shareholder in the company. The key provisions we sought to include in the articles of association to enhance our client's position were the following:
The right to inspect board minutes and resolutions;
The right to receive quarterly financial reports; and
Tag Along provisions (also known as 'Piggyback' whereby majority shareholder/s cannot sell their shares unless the buyer buys the shares of the other shareholders at the same price).
We considered what would happen if our client wanted to sell her shares before a sale of the entire company. This was an important consideration as it was possible that our client would want to sell out early to realise funds for other investments. We recommended that any dispute concerning the value of the shares be referred to a jointly appointed independent expert and the costs apportioned equally between the company and the selling shareholder.