Case Study
Settlement Agreement – changing employment contract terms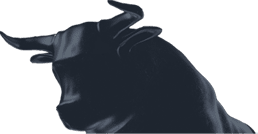 "
Our expert solicitors are experienced in reviewing and negotiating high value settlement agreements and getting the best outcome for our clients.
"
If you need assistance in reviewing a settlement offer or negotiating a more suitable offer please do get in contact with us on 0207 438 1060 we would be happy to help.
Our client was a Senior VP at a large London based company. Her employer changed numerous terms of her employment contract without our client's consent including the bonus position and place of work. Our client felt she could not continue in her job and had no choice but to resign.
Constructive Dismissal
Our client had various options available to her, one of those being a possible claim for constructive dismissal. Constructive dismissal allows an employee to resign in response to an employer's breach of contract, and then pursue a claim for wrongful or unfair dismissal as if they had been dismissed. Understandably, our client had lost all trust in her employer and therefore did not want to continue working in her current job. We drafted her a resignation letter and she handed this in to the company. We also drafted a without prejudice letter proposing a settlement agreement.
Together, the letters set out our client's intention to bring forward a claim for constructive dismissal unless an amicable solution could be reached, in which our client would receive an appropriate amount of compensation for the termination of her employment and the loss of her bonus.
Settlement Negotiations
Although initially uncooperative, the employer did begin to negotiate in a bid to avoid the tribunal process which could take up considerable resources for the company. This was due to  the nature of our client's claims and the volume of evidence she held.
Our client's employer submitted a settlement offer. Our specialist employment solicitors advised our client that this offer was not satisfactory. Our solicitors asked for further compensation above that which had been offered as well as the bonus payment our client would have received had the terms of her contract not been changed without her knowledge or agreement. Our team also asked for our client to be given an agreed reference that would enable her to find suitable employment in a similar role after leaving the company.
Outcome
The company increased its settlement offer and included the bonus payment. The company also agreed to the amended reference which would be provided to potential employers of our client.