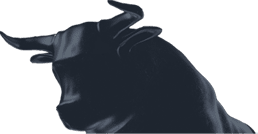 We have many years of experience in obtaining the best available commercial and legal outcomes with contract disputes. Please do get in contact to discuss your situation and how we can help.
Contract disputes are the most common form of business disputes.
Often, the most straightforward aspect of a contract dispute is establishing that there has been a breach. Even this can have complexities and complications such as disputes over facts, claims by defendants that written terms have been varied expressly or impliedly or for other reasons.
Key issues with contract disputes
What type of breach has occurred? What does the contract say, if anything about the consequences of a breach of this type?
Do you have the right to terminate the contract?
Is there a possibility you are also in breach – could there be a counterclaim?
Do you want or need to maintain an ongoing relationship with the other party notwithstanding the contract dispute
Before considering taking court action, what are the potential risks of that? Even if you win a contract dispute claim at court, will the defendant be able to pay?
Contract dispute experience
We regularly advise and represent clients on a range of contractual disputes including :
Contract disputes with agents or distributors

Disputes with suppliers such as IT companies and consultants

Shareholder agreement disputes
Service agreement contract disputes
IP contract disputes.
Disputes over warranties in commercial contracts
Contractual disputes relating to misrepresentations