Property litigation solicitors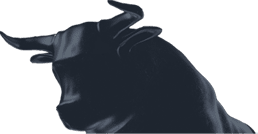 "
We act for Landlords and also tenants and with other types of property disputes we may act for developers or investors.
The most common commercial property disputes by far relate to fairly long commercial leases, typically where the lease term, whether for an office, shop, industrial unit or leisure related premises are let for between 5-10 years.
Commercial leases tend to be long and technical documents and traditionally, such leases are drafted in favour of the Landlord, with tenants often caught out by onerous restrictions, excessive charges, large sums being claimed for repair or other liabilities during the lease, when the lease may come to an end. Notwithstanding this, Landlords can face their own dilemmas, especially where tenants get into financial difficulties. As with any kind of commercial legal dispute, it's 1 thing being in the right legally, but this can mean little if the opponent cannot pay any court judgment and award of legal fees.
With any type of property litigation, we apply the same commercial and tactical approach as we do with any other form of dispute. Often a negotiated outcome is ultimately best, especially where the parties may, after the dispute, still remain in a long term contract (the lease) with each other.
Our experience and specialist expertise with commercial property disputes includes :-
All aspects of property management and development disputes including:
Property management
Lease renewals
Dilapidations disputes
Disputes over breaches of covenant including forfeiture or relief applications
Service charge disputes
Contested break notice disputes
Service of break notices, 1954 Act Notice and all manner of other property notices
Landlord and Tenant insolvency events
Rent review disputes
Disputes relating to assignment or subletting of leases and alterations to premises
Telecoms
Forfeiture and Applications for Relief
Injunctions
Property development and Joint Venture Disputes
Landlord and Tenant Disputes
Professional Negligence Claims
Lease surrender negotiations