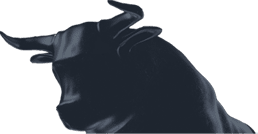 "
Tapping into our experience can save you your business and protect your IP. Please get in touch if you need any help.
"
Prices to review and discuss an agreement with a specialist solicitor start from £350 plus VAT.
More and more businesses are now having apps developed for them or having a mobile app developed to provide an additional income stream alongside their main business. Usually, app development needs to be outsourced but there are potential pitfalls for the unwary.
If the outsourced developer is based abroad you may never be able to track them down if or when it all goes wrong. But you can protect yourself. Here are 10 things to look out for.
Why not just sign the Development Agreement
All legal agreements have a bias in favour of one party or another – pro customer or pro supplier. If the Developer gives you their "standard" Development Agreement to sign, don't just read it and sign. Take legal advice. Don't assume the draft will be even-handed – it will be pro-Developer. We have seen some very unreasonable provisions in this type of agreement in our time that need to be substantially re-written to protect our clients.
When to be specific in outlining requirements for the app developer
That well known phrase about failing to prepare, you are preparing to fail applies here. There needs to be a Specification setting out exactly what you need the App to do. You may not be able to write a technical specification yourself and that may be the first part of the work. But you do need to write down a clear outline of what the App needs to do, what other apps it needs to integrate with, what devices it needs to work on – and the look and feel you want on them. Make sure the Spec stays on track as the work goes ahead. The key thing is if you aren't really clear on what the App needs to do, then you can't blame the Developer if it doesn't do it.
How to achieve results – use milestones for payment
Typically, there will be some initial payments and then one or more additional payments along the way but are the amounts/percentage appropriate to the work phases? Also, make sure that you don't have to pay until you are happy that a milestone has been completed to your satisfaction with testing where appropriate. You shouldn't be paying the final instalment until you have finally signed off on the App as being accepted by you.
Why disputes arise
The Developer will be trying to limit their liability to you if they don't provide the App as you want it (remember the importance of the Spec – see point 2 above), if they don't complete the work or something else goes wrong.
How much should you be able to claim? Typically, the Developer may want to limit their liability to the amount you paid them. Is this reasonable? Probably not – your loss and impact on your business is likely to be more than that. You will want a high figure and the Developer will resist – but remember they should have professional indemnity insurance to cover this.
How not to get ripped off on IP ownership
Will you be given a copy of the coding when you have the App? If not, how will you be able to get hold of it and in what circumstances?
The Developer may not be around in future and you may want to go to someone else for future work. Is this something the terms of the Development Agreement provide for? Another thing to think about is if you need to login to other applications used with the App, do you have all the details and passwords?
Remember that although developers outside the UK may be cheaper, if you have to enforce your rights to get coding or materials back in another jurisdiction, it will be more difficult and more expensive.
Here's the thing, if the Development Agreement is specific about this or there is no written agreement, then your business won't own the Intellectual Property Rights in the App. The person who creates the coding for it will own it. There needs to be wording in the Development Agreement which specifically states that Intellectual Property Rights will be assigned to you – this will be important if you want to sell your business further down the line. A buyer will want to make sure you own the Intellectual Property Rights in your business as it is something they will be paying for.
How to ensure the App won't infringe any third party rights.
You need to make sure that the Developer isn't using other party's coding or Intellectual Property Rights without consent or the right to do so. If other software is being used – which may be open-source or other proprietary software, make sure that they have the right to do so and that you will too. Do you know where you can find the licence terms when the App is formally handed over to you on completion? Are there any ongoing licence fees you will need to pay? The same principle applies to any stock images etc used in the App. Make sure that the Developer can show you have the right to use.
If the App has been completed and is being used, what happens if there is a claim from a third party that their Intellectual Property Rights have been infringed? If this is the case, you will need the Developer to compensate you on a £ for £ basis for the loss you suffer and the cost of dealing with the claim – and/or for the Developer to amend the software so that its non-infringing or obtain the right for you to use it at the Developer's own cost.
How to terminate an app development contract.
This is all about termination and what happens then. You want to be able to terminate the contract with the Developer if they are not carrying out the work as they should or if they become insolvent or it looks as if they are heading that way. Does the Development Agreement allow for that? And if you do terminate, can you get hold of the work/coding done so far and take it to someone else to complete – you will want to make sure that this is the case.
What about security and data protection issues?
This will depend on the sort of data your users will be sharing via the App but increasingly these are issues of concern so make sure that you factor this in – does there need to be some form of encryption or high level of security or is any financial data via a third party which deals with this. This is something you need to consider and which will need to be reflected in your privacy notice and policy once the App is ready for use.
Solicitors for App Development
We have extensive experience of guiding clients through App development agreements to secure your interests.
Let us take it from here
Call us on
020 7438 1060
or complete the form and one of our team will be in touch.