When do directors have to place creditors interests above shareholders?
Last Updated: December 6th, 2022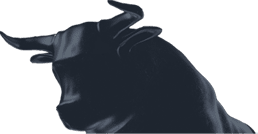 "
Does your company have financial problems? Do you have medium to long term debts? If so, you need to take into account creditors interests as well as shareholders.
In a recent ruling the UK Supreme Court (the court) has confirmed that directors must  balance duties towards creditors and shareholders on an ongoing basis in situations where their company has potential financial problems.
Director duties to creditors
Most directors are aware that on insolvency a directors duty is to protect creditors and no longer to shareholders but what about in the months or years before the company is technically insolvent? The answer is that In today's fast changing and difficult financial circumstances for many companies, directors need to remain vigilant and adopt a sliding scale approach when balancing assets against contingent or medium to long term liabilities.
Background
Arjo Wiggins Appleton Limited (AWA )'s  directors decided to give its only shareholder, Sequana SA, a dividend of €135 million in 2009.
The dividend was paid from distributable profits and at that time AWA was, in terms of accounting, both balance-sheet and cash-flow solvent
However, AWA had assets with an undetermined value and contingent environmental liabilities with an unknown amount at the time of the dividend. As a result, there was a genuine (albeit improbable) chance that AWA would go bankrupt in the future.
AWA entered insolvent administration nine years after the dividend payment, which resulted in only partial payment of debts to all creditors and claims were made that the directors of AWA violated their fiduciary duties by declaring a dividend and neglecting to take the interests of creditors into account at that time.
How likely is it your company may become insolvent?
The Court unanimously decided that the Creditor Duty was not triggered  on the facts just because there is a "real and not remote" possibility of insolvency in the future..
The Court made it clear that directors do need to be alert to their duties to creditors on an ongoing basis and not just where insolvency is imminent. Company directors will need to strike a balance in and give creditor interests the proper weight when they conflict with shareholder interests.
Failure to take into consideration creditor's interests, can, on that company's insolvency, result in directors potentially being personally liable under the "wrongful trading" provisions of the Insolvency Act 1986, where a director knew or should have known that there was no reasonable prospect that the company would avoid going into insolvent liquidation or insolvent administration and failed to take all the necessary measures to reduce the potential loss to the company's creditors as the director ought to have taken.
In addition, the Court ruled that, unlike in other circumstances, transactions entered into in violation of the creditors' duty cannot be approved by a majority vote of the shareholders. 
Tips for Directors of companies in financial difficulties
Some practical ways in which directors can proactively look to protect themselves include :
At meetings, the board should take into account and record discussions about current, reliable financial and operational information, including short-term cash flow and creditor status. Over time, are creditors growing increasingly "stretched"? Are there any new creditors being added?
Examine finance agreements and other significant business contracts for possible events of default and/or termination triggers that may impact solvency. Build and maintain confidence with lenders and other important financial players by getting to know them early on and keeping an open, regular discussion.
Where a business is not trading profitably, it is important to keep in mind that caution is needed before choosing to honour payment obligations to some creditors while leaving others unpaid.
Verify D&O insurance coverage to make sure it is appropriate for the situation, that premiums have been paid or renewed, and that any claims and conditions have been appropriately reported.
Take relevant, specialised legal and financial assistance on solvency and director legal duties.
Elliot McGahan
02074381060 | elliotmcgahan@gannons.co.uk
I am a member of the dispute resolution team and love every minute. It is demanding as you are required to assimilate detail very quickly and apply the law being better of course than the other side. I work with a strong team which is a privilege.
Let us take it from here
Call us on
020 7438 1060
or complete the form and one of our team will be in touch.