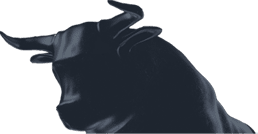 "
The fund can certainly work for the right Company, but you need to make sure you are the right Company for this scheme and that you are comfortable with the risks and obligations, which are heavily lender friendly.
John Deane
The Government, with backing from the British Business Bank, has launched a Future Fund. The Future Fund is being sold as a potential life line in getting businesses through COVID-19 by investment. The Future Fund has pledged £250 million.
Eligible companies can apply for up to £5 million of matched funding, meaning that they must go to sophisticated investors (i.e. not a trip to the bank of mum and dad) and get intended subscriptions of at least £125,000, whatever amount the company receives from such investors (above £125,000 but no more than £5 million) will be matched £1 for £1 (subject to the various terms and conditions of the scheme).
Given the complications with being required to have the intended investment to be matched before applying and the confirmation that such investments will not qualify for EIS (and it throwing the company's qualification for EIS into uncertainty generally) the Future Fund is better suited to companies that are out of start-up stage and already have regular non-EIS investors. Applications are dealt with on a first come, first served basis.
From the investors side they are getting a conversion discount of at least 20%, this means that if the Company has a qualifying round of investment after entering this scheme, the investors' loans will be converted into shares at a 20% discount of the price per share of that round, for example, if the price per share of a qualifying round is £10, you receive your shares at £8, if your loan is £200,000, you receive 25,000 shares rather than 20,000 shares.
We have broken down some of the trips, traps and question marks around the Future Fund, these are based on our interpretation of the rules, but note that a number of these were only published two days prior to launch and are therefore likely to change, do give us a call if you have specific queries or require updates.
The Main Premise
The intention was to create a scheme to allow start-up companies to double their investment by allowing 50% matched funding from the Government under a convertible loan. A convertible loan, is a loan that has an option or trigger events to convert into shares rather than be repaid.
Company Eligibility
The Company and the investors have to satisfy eligibility criteria. The main hurdles to overcome include:
Minimum Investment – The Company must have at least £125,000 of investment to apply for the Future Fund.
Previous Investment – the Company must have received £250,000 of investment in the last five years from third party investors.
Economic Presence – the Company must be unquoted and have a "substantive economic presence in the UK".
Groups – only the ultimate parent of a group can apply under this scheme.
Director's Certificate – the directors must sign a declaration confirming certain matters.
Commercial Terms
The headline commercial terms are as follows:
Use of Proceeds: the loan can not be used to repay loans or pay dividends, bonuses or advisory fees.
Maturity: the loan will mature after 36 months at which time it can be converted into shares or, at the lenders choice, repaid with a 100% redemption premium (for example if the loan is £500,000 the company will be required to repay £1,000,000).
Conversion: There are a number of conversion events, some are automatic and others are at the election of the lenders.
Class of Shares: The lenders will be entitled to subscribe for the most 'senior' class of shares.
Interest: There will be an annual interest rate of at least 8%.
The Practicalities
If a company has pre-emption rights on issuance (where new shares have to be offered to existing shareholders before issued to new shareholders) in their articles or has model articles (and therefore statutory pre-emption rights under the Companies Act 2006), that company will need to obtain pre-emption waivers from their existing shareholders and ensure that they have the proper authority to allot the shares on conversion prior to entering into the convertible loan.
It is a requirement of the convertible loan that the Future Fund be permitted to transfer its shares to its associated entities and 'institutional investors', to implement this, the majority of companies will be required to amend their articles (requiring 75% shareholder approval).
If the company get to an Exit (e.g. certain share sales) or Maturity without a conversion event, the lenders can choose to be repaid with a 100% redemption premium.
On an insolvency event or breach of the convertible loan the lenders can demand repayment with the 100% redemption premium and interest.
There are a number of covenants and warranties that will need to be undertaken, including, by way of example, compliance with laws and granting a put option.
The Gaps
The Future Funding scheme still has some teething problems.  Based on what we know so far, the main areas of concern seem to be around the following:
S/EIS: It is clear that any investor applying under the convertible loan will not qualify for EIS relief on this investment and, therefore, future investments in that Company. However, there is a lack of information around the implications of the convertible loan on existing and future S/EIS, with wide caveats from the British Business Bank as to such points being at the discretion of HMRC. This is a major problem. 
Changes: It is not clear from the terms whether amendments to the application (once submitted) are permitted and if so, when, how and under what circumstances? If, for example, your investor pulls out, will a change of investor be accepted and matched? Will it affect the 'first come, first served' position of the Company? 
Corporate Governance: The government had initially suggested that there would be corporate governance rights required to protect the Future Fund, the position on the website is not clear as to whether these will be required or what they might be. 
Procedure: There are procedural gaps, where basic processes have been missed relating to the flow of monies and documents.  There is no clarity as to time frames and the practicalities of funding rounds and changes in the matched funding.
Our Top Tips
Companies will need to consider the Future Funding scheme carefully, but quickly, given that a number of the terms set out above were only published two days prior to launch.  It is likely that this scheme will be incredibly popular and therefore the pledged monies used up quickly.
To make the most of the scheme without paying scary redemption payments, the Company should be confident that their next investment round is around the corner and can match the total convertible loan amount to ensure automatic conversion rather than repayment at an additional 100% redemption premium. This is all at a time when investment rounds are thin on the ground.
As noted there is at least a 20% conversion discount and 8% per annum interest rate, but no maximum has been set in the convertible loan. Companies are therefore exposed to investors leveraging for even better terms than those set out above. Companies will need to consider the commerciality of the convertible loan if higher rates are negotiated.
There are a number of practical considerations, including going to shareholders to amend the articles and getting pre-emption waivers to give the transfer rights to the lenders.
The fund can certainly work for the right Company, but you need to make sure you are the right Company for this scheme and that you are comfortable with the risks and obligations, which are heavily lender friendly.
John Deane
02074381060 | john.deane@gannons.co.uk
Qualified since 1989, knowledgeable and approachable, John advises SMEs and their investors in a range of sectors. He has an established reputation in the technology, art and media industries.
Let us take it from here
Call us on
020 7438 1060
or complete the form and one of our team will be in touch.