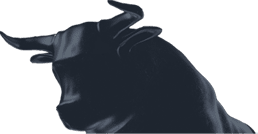 "
Many of our clients started out with London tech incubators. Our success depends in part on their success and unashamedly there is a vested interest.  Our work takes you right through to a sale of the business.
Catherine Gannon
Incubators in London are fast becoming the first "go to" for London start-ups particularly for the tech sector. Many entrepreneurs discount bank finance entirely. In this insight, we look at why the incubators in London are seeing a surge in membership and what benefits tech start-ups can expect.
Incubators in London – the thinking
Incubators in London are on the increase. The trend started many years ago when banks stopped lending. Entrepreneurs had to look for new ways to kick off tech start-ups and scale.  Incubators and accelerators sprung up to fill the gap.
In more recent times, we have seen a shift towards social enterprise companies and "B corporations". These companies take into account the interests of wider audiences, and not just those of the companies' shareholders. It is not dissimilar to the concept of corporate social responsibility.
Tech incubators in London – the set ups
The offerings of the incubators in London vary. Some incubators provide physical space for members in a collaborative environment at subsidised rates. The collaborative environment encourages creativity and engagement. The businesses physically at the incubators are often at a very early stage, i.e. pre-finance. Once investment is obtained and the business is trading, many go on to have their own offices but retain access to the incubator's network.
Other incubators are less formal and will merely offer advisory services to members and provide access to industry contacts and mentors.
With so many new incubators emerging in London you need to pick carefully.
Tech incubator networks in London – what to look for
Your tech start-up will be off to a better start if you pick a tech incubator with a strong "network". A strong "network" should give you access to:
Professional advisors such as accountants, lawyers, and marketing experts. The professional advisors supporting the tech incubator businesses should have business models suitable for the start-up market at sustainable pricing levels. You will find it hard to build a relationship with a larger outfit with business models and target markets dissimilar to yours;
The events and networking sessions available to tech incubator members;
The availability to access to people who can open doors for you. The best tech incubator networks will have a panel of non-executive senior business leaders on hand to guide you and help make connections. These industry experts are often behind successful tech start-ups; and
Ideas for funding. Very important in practice.
London incubators exist to make a profit like anyone else. They charge fees. You are a paying customer and need to approach it as you interviewing them as much as the other way around. There is a selection process and you do need to be prepared to tick boxes.
Funding for the London tech incubator businesses
The objective for most, if not all, businesses part of an incubator is to secure funding. Funding now comes in the form of many wrappers such as:
Angel investment;
SEIS or EIS;
Joint ventures; and
Collaborative agreements.
For companies in the technology sector, the funding is commonly used to finance software and app development and format testing. Each method of funding for the London tech incubator businesses comes with pros and cons. Which method is best really does depend upon your circumstances. It is likely that being part of a London tech incubator brings knowledge and knowledge is power.
Two tips for successful fund raising in the tech sector
The tips relate to examining how you may get the funding someone else misses out on and how to maximise the funding. With so many tech start-ups in the market, preparation is key.
How to get the funding
You will have heard this said before, but we cannot stress enough the importance of a good business plan. A good business plan is one that is presented in a way which investors will understand which can be entirely different to what you may think is a good business plan.
For example, most investors will want a five year projection. Whilst this is of course difficult you have to address that.  Leaving out the hard bits does not win favour.
You need to be speaking to accountants and advisors who have worked on business plans for successful fund raisings for start-ups in the past. Check out their track record. Do not forget, the lenders are a business out to make money on the back of your ideas – make them work for it.
How to secure the funding
Once you secure funding, you need a firm of solicitors. A suitable solicitor is one with experience in the field of early stage funding. You need someone who can address the legal issues behind each structure, and provide creative solutions attractive to both investors and founders.
As you move to market you have to use the investment wisely. That means making sure you address the commercials such as software subscription and development agreements. When the investment is due, it is important to consider investment agreements and company articles. These documents are the "constitutional documents" that govern the management of the company's affairs. Prevention is almost always cheaper than cure.
Types of funding for tech start-ups
Some incubators provide capital. They will take a slice of the ownership, often with a right to redeem the investment within a set timescale. Many tech start-ups now use crowdfunding and venture capital. A venture capitalist will expect greater access to management affairs. Shareholders via a crowdfunding model will expect less access, but there is the job of managing a large pool of individuals.
London tech incubators free advice
Many of our clients started out with London tech incubators. Our success depends in part on their success and unashamedly there is a vested interest.  Our work takes you right through to a sale of the business.
We run regular free seminars and workshops for tech incubators in London. Why not check out our website for details of the next event.
Catherine Gannon
02074381060 | clientservices@gannons.co.uk
Catherine is an extremely experienced solicitor and deals with all types of corporate and commercial matters and advice and also tax law. She is well known for turning complex problems into solutions, priding herself on always finding a way. In her spare time she runs Gannons!
Let us take it from here
Call us on
020 7438 1060
or complete the form and one of our team will be in touch.