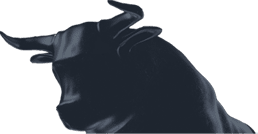 "
Providing full and organised replies to due diligence enquiries will also save time when the sellers need to make disclosures in relation to warranties in the purchase agreement as a lot of the due diligence information will be repeated. It is prudent to err on the side of caution and disclose as much as possible.
Selling a business is rarely straightforward and each sector presents unique challenges but here are the top six tips to avoid the pitfalls that crop up across the board.
Prepare thoroughly for sale
A buyer will raise due diligence enquiries in relation to all aspects of your business. It is crucial that you have the right information to hand in order to provide full and accurate replies to due diligence enquiries. Providing full responses will minimise the need for the buyer to follow up with additional due diligence enquiries and instil confidence in the buyer that your business has been managed in an organised and professional manner.
Buyers will always ask for up to date accounts as part of their due diligence exercise, which will also allow you to justify the valuation you have agreed for the business. Working with up to date accounts will ensure that the figures in any purchase agreement are as accurate as possible. To work out the actual assets and liabilities in a business at the moment of completion buyers and sellers will usually prepare completion accounts which will be used to adjust the purchase price. Up to date accounts will minimise the range when it comes to post-completion adjustments.
Check corporate filings are up-to-date
It is a legal requirement for all companies in England and Wales to create and maintain a statutory register, although in reality this is often overlooked. A buyer will always insist on the company's statutory registers being a completion deliverable, so it is worth making sure this is in hand at an early stage. Depending on the company history it can take some time to create or update the statutory register.
Sellers should also ensure that filings at Companies House are up to date. This another legal requirement for all companies in England and Wales and it can be very time consuming to rectify any errors and missed filings.
Obtain consents from 3rd parties
The company being acquired will invariably be a party to various contracts with third parties including landlords, local authorities, insurers and suppliers. Some of these contracts may require the company to obtain the third party's consent prior to a change of control in the company.
Any matters that involve third parties outside of the control of the buyer and seller are the biggest risk to keeping to the transaction timetable.
Check existing borrowings and security
A buyer will usually require up to date bank account statements confirming all of the company's cash and debt (if any) immediately prior to completion. Banks may also be required to release security held over the company. If a secured loan is being redeemed in full then the lender is likely to have its own anti-money laundering requirements that will have to be satisfied prior to completion in addition to release documentation on completion. The response time varies from one lender to another, but could be anywhere between a day and a few weeks.
Banks may need to consent to the change in directors named as having access to accounts.  If directors of the company are not being retained post-completion then bank mandates will also need to be signed by the existing authorised signatory and the new signatory. It is important to avoid any delay/gap, which could leave the company unable to make payments in the ordinary course of business and lead to a breach of contract.
Prepare all signatories
Transactional documents can often be signed electrically (via DocuSign, for example), but this is not always possible. It is therefore important to ensure that key signatories are available (and have access to a printer/scanner) in the run up to, and on the day of, completion to deal with any last minute issues. If documents need to be signed as deed then the person signing must ensure that an independent witness is also available when signing. If you have minor shareholders or employees who are exercising their options over shares it may be worth putting a power of attorney in place so that someone else can sign on their behalf.
Set realistic timeframes
Selling a relatively simple business is likely to take at least a couple of months, especially if the buyer is carrying out their own due diligence as part of the process. Unforeseeable issues will invariably crop up along the way, although their impact on the target completion date can be minimised if both sides (and their respective lawyers) are proactive and take a commercial approach to allocating risk.
We are always happy to discuss your requirements. Please get in touch on 020 7438 1060.
Alastair Manning
020 7438 1060 | clientservices@gannons.co.uk
Alastair is a sound pair of hands and gets the job done on time and within budget. He is a valued member of the commercial team and very much contributes to its success.
Let us take it from here
Call us on
020 7438 1060
or complete the form and one of our team will be in touch.