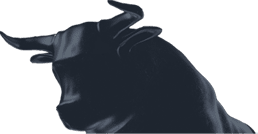 "
Rather than letting your company endure an embarrassing start to a transaction, it is essential that all finances, filings, company books, contracts and assets are organised, up to date, and ready to be bought.
While it is possible to sell a company with nothing more than a stock transfer form, in practice the vast majority of company sales and purchases require an extensive and time-consuming preparation for sale and due diligence exercise.
Check your Commercial contracts
The purchaser will expect copies of all commercial contracts the company is a party to, such as contracts between clients, contractors and suppliers. It is vital for the clauses in each contract to be carefully examined during the due diligence stage to ensure that they are not impacted by the sale and remain valid after the purchase (if that is what the buyer wishes).
Some contracts will be able to be terminated on a change of control and this can hugely affect the purchase price. Alternatively, some contracts might only be transferable on giving notice or obtaining consent. There is no 'one size fits all', every contract could vary and this is a common issue that can trip up unprepared sellers.
Another concern arises where the business operates from a leasehold premises. The lease may need to be assigned to the buyer and commonly the landlord will require good references from the buyer to satisfy the landlord that the rent will be paid. It is generally the seller that must obtain the consent from the landlord however with the buyers' cooperation, the process if often progressed quicker.
Pre-sale check of Intellectual Property
IP exists in any intangible asset, such as website, databases, trade marks, copyright and patents created and owned by the business. It takes time to build a brand that customers identify with and trust and often it is this goodwill that makes businesses worth buying.
All Intellctual Property rights need to be disclosed to the business buyer and to do this you must first identify who owns the IP. Where IP is unregistered and it is not clear who owns the IP, buyers will often require IP Assignment Agreements to be entered into, most commonly between the founders and the selling company. This acts as a safety net to ensure that the selling company has the right to transfer the IP to the buyer.
Our team can complete an audit of a company's IP and identify any grey areas before entering into the transaction and therefore speed up any negotiations.
Employment law checks before business sale
Employees of a company that is being purchased are afforded certain safeguards by statue that stipulates responsibilities and duties owed to them by both the selling company and buying company under TUPE.
When a business acquires another business (such as during a business sale, as opposed to a sale of the shares in the company) the transferred employees' terms and conditions of employment will normally be automatically transferred to the acquiring company. The purchaser will therefore need a complete list of all employees, their job titles, salaries and terms of employment.
A business acquisition can be a worrying time for employees. The matter needs to be handled sensitively and with the correct degree of communication and transparency.The last thing you want is to notify a buyer of a potential employment dispute.
Get your finances in order for the business sale
You can expect the buyer to take a thorough look under the bonnet to the financial affairs of the target company. Directors should be prepared early on and be mindful that they may be under a fiduciary duty to obtain the best possible price for the company and also to ensure that a company's financial affairs are all in order.
Copies of all audited annual accounts and directors reports at least three years prior to the acquisition must generally be disclosed to demonstrates the financial position of the company.
Business accounts featuring cash flow, P&L accounts, cash reserves and other assets in the business should be readily available and should be up-to-date to reflect the true position of the company at the time of purchase. Any new materially adverse changes to the financial situation of the company prior to the sale will need to be disclosed, as they will affect the value of the company. If in doubt, buyers are likely to negotiate the price downwards.
Warranties and indemnities in any sale or purchase can be difficult negotiating points. Sellers might be expected to give warranties on financial matters such as potential or ongoing claims against the company, or that all outstanding liabilities with HMRC are settled.
Forgotten or late corporate Filings
There are a large number of forms that must be completed and filed at Companies when there are, for example, changes to the board, persons or entities with significant control, changes in share capital and registration of mortgages and charges.
Often times these forms are forgotten, only to be noticed years later during the time pressured sale. It is vital for these mistakes to be rectified as soon as they are discovered, particularly to avoid penalties or having a sale fall through.
One of the most common areas where we find mistakes are in relation to a company's statutory registers. It is a legal requirement for a Company to have a register of members and directors as well as records of changes to the share capital and members.
There is no specified template and they do not need to be filed anywhere (though Directors do need to be identified at Companies House). When a company has gone through a series of investment rounds, or there have been a number of changes to the share capital, the statutory books are often forgotten or erroneous.
As part of preparing a company for sale our diligent lawyers can review the filings on Companies House and statutory registers and rectify any mistakes.
How we can help
Our lawyers understand the significance of the due diligence process and how crucial the outcome is to the end goal of the sale. We also understand the panic and pressure of organising all of the vital information which will need to be presented, especially when working in tight time constraints.
Gannons can assist in the reviewing or contracts, amendment of filings, registering IP and all other aspects of pre-sale checks, to help take the pressure off of you.
If your company has been struggling with organising or reviewing its position before entering the due diligence process and you are unsure of how to handle it please do not hesitate to contact our solicitors, who will be more than happy to assist. Please do call us on 020 7438 1060 or email us on
Let us take it from here
Call us on
020 7438 1060
or complete the form and one of our team will be in touch.