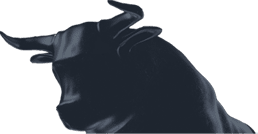 "
We offer the legal and commercial solutions to retailers and brand owners whether you are an established businesses or just starting out.
Solicitors for brand protection
Our clients come to us for legal and commercial advice to anticipate risks and opportunities so that they can make the rights decisions. We offer the legal and commercial solutions to retailers and brand owners whether you are an established businesses or just starting out.
We combine our expertise of intellectual property, brand and merchandising law with a thorough understanding of commercial contracts, employment issues and data protection laws. We are also able to advise when things go wrong and offer mediation and dispute resolution solutions.
Ways to protect your brand
We regularly provide the following brand protection advice and services to protect and monetise our clients brands :-
Structure – create the right corporate structure to support business growth and possibly anticipate new shareholders and investors;
Staff – ensure you have the right employment contracts and director service agreements, understand the benefits but also the risks of employee incentives and employee exits; and
Finance – understand the benefits and risks to your business and brand with acquisitions, disposals and re-financing arrangements.
Contracts – negotiate favourable terms in commercial contracts including procurement, supply, agency, distribution, franchise and  merchandising agreements;
Protecting and monetising IP – Ensuring technology agreements such as software development, collaborative and licencing agreements adequately protect rights and provide genuine commercial benefits;
Regulatory – avoid breaching regulatory requirements such as the regulations relating to e-commerce and data protection law;
Reputation – monitor any negative or unlawful online statements about your business or brand or attempts to copy your products or use your brand name. Taking decisive and firm action where necessary to enforce your rights and protect your brand, rights or image.
Register your IP – but also understand the limits on this and that brand protection requires vigilance and an adaptable, commercial approach.
Trademarks to protect your brand
We create trade mark registration and brand protection strategies to establish and maintain the brand. There is no artificial intelligence available to replace the intellect we apply to design the strategy which builds the brand. Working with us is personal and will open up access to the full range of commercial solutions should you need them. Our Trademark services include :-
Trade mark portfolio management
Ideas for generating more revenue. such as through licencing
Protecting your brand by stopping others from infringing your trade mark.
What assets to possibly trade mark?
Trade marks are not confined to merely the name of a company or product. Other concepts associated with the trade mark brand can be registered and protected such as:
Words;
Sounds;
Logos ;
Colours; or
A combination of the above.
For many businesses sitting alongside the trade marks, are other assets that need protecting to support the brand.
Cost of the trade mark strategy
A basic registration costs around £500 plus VAT.  We do bring costs into account when developing your strategy and adopt a lean start up approach where possible.
Most vendors develop apps to include in the phone. There are several registrations connected with the app:
The source code used in the software will be protected by copyright and confidential information;
The display of the app can be protected through design rights;
The name of the app can be trade marked; and
Any logos used to identify the app can be registered as trade marks.
Ways to protect trade marks
Every business will have a number of trade marks to register. We can look at your business as a whole and your products and services and identify which trade marks you should consider registering in the UK, EU and internationally. The steps to consider will include :-
Identify the jurisdiction – we will speak to you about your business objectives in order to find out whether you need to register your trade mark in other jurisdictions. In a bid to save money, it is tempting to limit the number of registrations. However this can be detrimental to growth and expansion. If in the future you start trading in another country, you might not be able to register your mark there, as someone else has already beaten you to it.
Trade mark infringement – m

ost businesses have to deal with infringement of trade marks and branding at some stage.  Our portfolio management service does include a full offering to cover any IP infringement including trade mark infringement.

Often, strong, early intervention coupled with appropriate evidence is sufficient to deter infringers.  Most cases are settled without recourse to the courts.
Oppose trade marks which challenge your brand – If a trade mark is filed that you think is similar to your trade mark you may oppose registration. In the UK this period lasts for 2 months after publication and for European Community Trade Marks (CTMs) it lasts for 3 months after publication.
Generating revenue from your brand
Trade marks along with other brand assets are there to be used creatively, pro-actively and with imagination. We work with you to find ways in which the assets can be transformed into commercially valuable assets. Options include :-
Ring fence the trade mark asset – it is not unusual to protect the revenue stream from intellectual property assets, such as trade marks, by placing the ownership in a different company to the trading company with a licence back to the trading company for use of the trade mark and other assets.  The reason for this type of planning is to be able to retain control of the IP assets if the trading company goes into liquidation. Without a structure, upon liquidation, the IP ranks as any other asset which is sold basically to the highest bidder by the liquidator. Ideally, the ownership of the IP is placed in a separate company from the start.   We do deal with moving IP assets once the business is trading but the risk is there may be tax liabilities arising on the transfer of IP if the brand has gone to market and has value such as identifiable revenue streams.  The starting point in ring fencing of IP is to establish the estimated tax charges HMRC may place on the asset – we do provide guidance.
Franchising and licensing – a franchising agreement or a licence agreement can be used to gain further revenue. Through this agreement you as the owner of the brand can retain ownership of the brand but grant others the right to use and exploit it on terms that have been agreed upon. Brand protection takes on a wider meaning under many commercial agreements involving trade marks because it is so easy to damage the brand.  In practice, the agreement needs to be looked at in connection with how you will police the good name of a brand.
Elliot McGahan
02074381060 | elliotmcgahan@gannons.co.uk
I am a member of the dispute resolution team and love every minute. It is demanding as you are required to assimilate detail very quickly and apply the law being better of course than the other side. I work with a strong team which is a privilege.
Let us take it from here
Call us on
020 7438 1060
or complete the form and one of our team will be in touch.