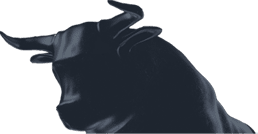 "
We have experienced a significant increase in the number of small to mid-sized Amazon FBA businesses being acquired by consolidators and private equity businesses.
Amazon looks after all of the stock of businesses that are fulfilled by Amazon (FBA). When a customer places an order, it bypasses the seller and goes straight to the FBA warehouse. Amazon then processes the order and delivers it to the customer.
Why sell?
As the modern marketplace shifts, consumers are purchasing goods and services online now more than ever. Amazon's well established global network provides a unique platform from which businesses of all shapes and sizes can quickly and easily sell their goods to a large and targeted audience.
The strong predicted growth in this industry combined with the increased volume of sales has contributed to buyer's offering significantly higher multiples when calculating the enterprise value compared to businesses in other industries. Larger companies will often be looking to acquire up and coming competitors, suppliers or other strategic business to help propel them to the next level or into a new area of the market.
We have also experienced an increase in the activity of e-commerce companies that acquire, operate, and scales small and medium-sized brands. This has resulted in increased competition amongst buyers for high performing Amazon FBA businesses.
Potential issues
A potential buyer will need to review confidential information about your business prior to making a firm offer and signing the Heads of Terms. As part of this process it is likely that the buyer will request extracts from your Amazon Seller Central account or for you to authorise third-party software through which the buyer can access your sales information.
It is therefore crucial that you and the buyer sign a Non-Disclosure Agreement to protect your business and ensure that confidential information is not shared with a third party or used by the buyer to build a competing Amazon FBA business.
Due to the nature of an Amazon FBA business and the user agreements with Amazon, the transaction is usually structured as an asset purchase rather than a share purchase. This means that the buyer is likely to cherry pick the assets that it would like to acquire (such as goodwill, client databases, intellectual property and supplier contracts) and will not assume existing liabilities. Careful consideration should therefore be given to the liabilities that will remain with the seller and how they should be dealt with in a tax efficient manner post-completion.
A valuation of the business is likely to be based on a multiple of EBITDA, adjusted to add back any excessive owner's salary and benefits over what a manager would make.
Valuation will be affected by many other factors including:
What is the Amazon ranking of the products?
How are the customer reviews?
Does the business own the brand it is selling?
Does the business own have exclusivity to sell the brand through Amazon?
Is the intellectual property protected – trademarks/content?
Can all the revenue streams be transferred to a new owner?
How much time does the owner spend in the business?
Does the business have employees or contractors?
How much repeat business is there?
We recommend contacting Amazon's Seller Support at an early stage of the process to notify them of the potential sale and obtain their consent. Amazon has various requirements that must be satisfied as part of the process as the default position is that an Amazon Seller Central account is not generally transferable. We can discuss the best way forward with you and the buyer's advisers to avoid any potential issues further down the line.
Specialist solicitors for selling Amazon FBA businesses
Our experience in the sale of Amazon FBA businesses means that we focus quickly and cost effectively on the key issues from your perspective as the seller or buyer and how to comply with Amazon's requirements.
This saves you time, money and potentially losing out on the deal as the acquisition process for Amazon FBA businesses usually have strict timeframes to follow and a completion date within 90 days of the offer date. Whilst this page is focused on selling privately owned Amazon FBA businesses, we do work with e-commerce businesses who specialise in acquiring Amazon FBA businesses too.
We have invested heavily in technology and are set up to provide quick and commercially focused legal advice to clients in both in the UK and overseas.
We are always happy to discuss your requirements. Please get in touch on 020 7438 1060.
Let us take it from here
Call us on
020 7438 1060
or complete the form and one of our team will be in touch.