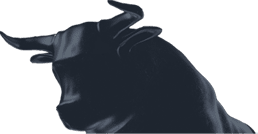 Clear and reassuring legal advice which considers all your options when things get tough.
We provide proactive legal advice for businesses facing insolvency, administration or receivership. We also advise creditors and directors of companies which may be insolvent.
In many situations, prompt action, clear and strategic thinking and the assistance of experienced legal advisors who are separate from the day to day stress and emotions of the business, can find a solution which avoids insolvency or where unavoidable, protects directors and results in as clean a process as possible.
Insolvency legal advice
Ways in which we advise and assist clients include :-
Voluntary or compulsory liquidation
Company administration
Company Voluntary Arrangement
Receiverships.
Claims by insolvency practitioners
Asset recovery and injunctions.

We advise directors on their legal rights and responsibilities under company law and insolvency law and potential risks associated with insolvent trading and/or

wrongful trading

.

Winding Up proceedings – we advise creditors on whether winding up a debtor is the best option and represent creditors in winding up proceedings.
Enforcing security – we advise secured creditors on their rights where the debtor may be insolvent and whether they can take pre-emptive action based on default of fixed charges, floating charges and/or breach of financial covenants in loan documents.
Advice for shareholders/investors in distressed and possibly insolvent businesses.
Helping clients consider whether there are any options which would avoid insolvency such as asset sales, restructuring, refinancing.
Insolvency related litigation and/or possible fraud which is related to insolvency.
How we can help
We are highly experienced and have strong legal, commercial and negotiating skills which are also often an essential aspect of dealing with potential insolvency situations.
Our advice is always practical and clear – if you need insolvency lawyers who will give you clear and commercial options and solutions, please do call or email.