Service contracts and supply of goods contracts

When buying goods and services there is more to think about than just the cost. We work with you to iron out wrinkles and provide the eye of experience.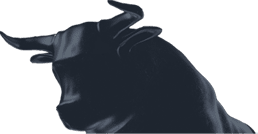 "
We have dealt with many service agreements over the years and will deliver all that experience to you. It is a false economy to sign up to contracts not fully knowing what you could be getting into.
Almost every business will have a variety of service and supply contracts. The starting point for our clients tends to be to ask how important and valuable is the contract for services to the business?
Business agreements vary widely between short form "back of an envelope" key point, fairly standardised order forms and terms and conditions to very lengthy documents with numerous schedules, dealing with things as service levels and credits , data processing agreements and other key issues And, of course, somewhere they need to contain details of the services and/or goods to be provided.
How valuable is the contract
High value, high importance and/or long term contracts generally need to be carefully thought through. An experienced lawyer will save time and money and add value by focusing on the key issues which are crucial to the business. What this is will depend on the services and what you need.
You should consider:
If you are engaging someone to develop a product or app for you, you need to own rights in the code and have a right to use any third party software needed for its use.
If you are entering into a contract for the development and manufacture of parts, you may need to own the rights in the prototype and moulds but you will also want to be involved in testing and be assured that there are appropriate quality controls in place and that orders will be fulfilled on time and as per the order
If you are outsourcing IT requirements then you need to consider security and how sensitive information and personal data will be dealt with and can the supplier comply with your requirements in relation to data processing?
If you are buying professional services what claim for if things go wrong and in what circumstances?
If you are entering into a property management agreement, does the service provider have the appropriately trained and skilled staff in adequate numbers to fulfil the brief and keep the property secure and in available for use for its purpose.
What are the business critical areas?
Where a service is critical for your business and may be long term you need to have assurances about performance – perhaps with a service level agreement (SLA) and/or service credits (deductions from fees for poor performance) – and ultimately the right to terminate and replace a service provider who is not up to standers. .
There are few generic contract templates that will cover your businesses needs because they need to fit your specific requirements and needs: usually even if the business or a supplier has a standard, even an industry standard document, there will need to be some negotiation to make it fit the specific needs.
Service or Service Level Agreement?
We often find that clients are confused about this issue.
The best way to think about it is that service level agreements are often schedules to Service Agreements. Service Level Agreements, also often known as SLA's, tend to be used for high value/importance, long term contracts where a lot of detail is needed about precise aspects of services, deliverables, consequences of non-compliance.
Think of it as a sort of ongoing score card – is the service provider doing well enough over time based on various specified criteria? If not, what happens – are they paid less, if they fail to satisfy certain levels over a period are the breaches persistent enough to warrant termination? If so, what are the obligations on the outgoing service provider to help with a smooth transition to a new service provider?
How are you going to get out of the contract if things are not working?
At the beginning there are high hope of success. But, when things do not go to plan what are you going to do? We think about notice periods, complaints procedures, and ways to add flexibility for you if you need to adapt to changing business needs.
Data protection forms part of most agreements
Remember that personal data and data security are increasingly more important and sensitive issues. You need to be sure that the supplier and his sub-contractors will keep your data safe – and if they fail to do so, it is you as data controller who are likely to suffer – not only in terms of damage to reputation but potentially fines from the ICO.
Types of service contracts we regularly draft, review and advise on
As specialist commercial lawyers we deal with service and supply agreements and service level agreements every day. Our experience, approach and flexible business model means we offer assurance and value when compared to much bigger City law firms.
Consulting Agreements and Contract for Services (spoiler alert when the proposed changes to IR35 are brought in for the private sector next year – both parties will probably need to dig out their contracts and re-visit their terms);
Hospitality and Events Services Agreements (again, changes to previously standard forms may need to be updated in the light of the pandemic of 2020);
IT Services Agreements – SLAs and GDPR compliance;
Management contracts, including property management;
Web design, marketing and advertising services contracts – again data security and GDPR compliance are likely to be issues;
Agency, distribution and manufacturing agreements;
Freight and logistics services contracts;
Service and supply contracts generally
We have dealt with many service agreements over the years and will deliver all that experience to you. It is a false economy to sign up to contracts not fully knowing what you could be getting into. We work closely with our clients acting where needed almost as their dedicated in-house lawyer.
John Deane
02074381060
| john.deane@gannons.co.uk
John solves commercial problems for SMEs and their investors. It is said that he is unbelievably practical and seasoned in finding the right solution without too much fuss. He has an established reputation in the technology, art and media industries.