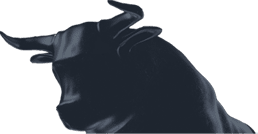 "
If you need help with drafting or negotiating an SLA, please do contact us.
What is an SLA?
A Service Level Agreement (otherwise known as an SLA) is usually an add-on to another Agreement between a supplier and a customer for the provision of a Service.
For example, a customer may outsource the provision of their IT Systems and the support and maintenance for that system.  In addition to the main Outsourcing Agreement (the Service Agreement), which will deal with all the arrangements about how the service will be provided and paid for, there is likely be an SLA.
The SLA, which may be a Schedule or an Annex to the Service Agreement but may be stand-alone, details the level of service that can be expected by the customer, how this will be measured and the remedies or penalties that will apply if the service levels are not achieved.
As the terms of the SLA are often dictated by the nature of the service and things like Tables with Response Times for different types of problems, roadmaps and decision trees for the process and escalation, this is usually not drafted entirely by the lawyers – they will rely heavily on their client for input but will then make sure that the terms of the SLA are clear and tie in with the provisions of the main Service Agreement.
What is likely to be covered in an SLA?
They are generally used in connection with an ongoing often multi-year provision of a Service – so it could be IT Outsourcing as referred to above or things like property maintenance where there is likely to be an ongoing need for external support on an "as and when" basis.
Depending on the sort of service and organisation and how bespoke the arrangement is, the SLA may be tailored to the customer's requirements or may just set out the different levels of service available – so it may say what the customer will get depending on whether they have signed up to, for example, a bronze, silver or gold level of support or maintenance package.
The sort of things which are likely to be covered in an SLA are as follows:
Support hours and how requests can be made – helpdesk phone line, emails and whether this is available 24/7 and, if not, is there any "out of hours" number.
The categorisation of various types of problem that might arise and how they will need to be fixed e.g. can they be sorted out remotely or will physical attendance at the customer's location be needed.
Fees for the relevant services/package and what is included and when extra charges apply (e.g. out of hours, weekends and public holidays, replacement parts having to be ordered).
Severity levels (e.g. Levels 1 (critical) to 3 (minor)) and the target response times for these. This may be split so that there is a response time for acknowledging the issue and getting back to the customer and a target response time for fixes.
There may also be overall targets that may need to be met so that service will be available for a certain specified % of time (except for pre-scheduled maintenance and updating).
Typically, there will be an escalation process that applies that allows lower Level problems to be given a higher critical rating if they are not fixed within a specified period.
How the issue will be fixed and depending on the sort of service, what happens about any consumables or spare parts, how these will be obtained and charged.
What happens if the service levels/response times are not met.
Service Levels, Service Credits and Termination
An SLA should then go on to state clearly what are the consequences of a failure to meet targets (although service provider drafted SLA may not include anything specific unless the customer asks for this).
Often a certain number of failures to meet targets within a specified period (which may be tied to severity of the issue where the target wasn't met) or in consecutive months will lead to the customer being entitled to a service credit which can then be set off against the cost of the service.
There will also usually be a provision (which may be in main Service Agreement) stating what level of failures to meet target service levels will be regarded as a material or persistent breach that justifies termination of the Service Agreement and what would happen in such circumstances.
Excluded items
An SLA will also typically say what is within the package of services the customer has bought for a specified price and what is excluded.  These will be things that the supplier would expect to cover and are not due to fault of the customer or a third party who might not be appropriately skilled to deal with the relevant issue.
If the excluded item is something that the service provider could do but is not part of the agreed package of services, there will be a provision allowing the customer to request this as an extra item and the service provider will then quote for the work separately and, if the work goes ahead, it will be as additional work outside the agreed service and service levels.
Let us take it from here
Call us on
020 7438 1060
or complete the form and one of our team will be in touch.