Loan Agreement Solicitors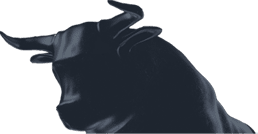 Drafting bespoke agreements start from £600 plus VAT.
Registering security is an additional £300 plus VAT.
Fees do vary depending upon the complexity so please enquire.
Years of experience not only add to our expertise but keep your costs down as we know what we are doing.  
"
We can turn work around quickly.
We review and draft secured and unsecured loan agreements and security for loans.  We are experienced and adept at navigating the sensitivities where friends or family loans are involved.  
We are always happy to provide a quote and initial thoughts on a loan agreement.  Please do call us to discuss your concerns.
Reasons for picking us
We are a specialist law firm focused on SMEs, investors, directors and families.
We are set up to deliver a quick service to meet pressing demands.
We act for lenders or borrowers and have the expertise to handle family loans including security for loans and charges over assets such as property.
We are experienced in the legal, commercial and tax aspects of inter-company loan agreements.
Loan agreement related work we undertake
We provide wideranging services and have in-depth experience advising on many aspects of loans, including but not limited to :-
business to business loans
inter-company loans
bank loans
employee loans
advice on commercial loan terms
director loans
facility agreement advice
family loans
private loans
What are the key terms in loan agreements?
A typical loan agreement sets out the terms on which a lender will provide financing for the borrower and the parties should consider whether to include the following terms:
Permitted use of the loan funds
Length of loan period
Conditions Precedent –  pre-funding conditions which a lender wants to see satisfied before agreeing to release funds.
Interest – whether interest is payable on the loan and if so what the rate should be.  There can be FCA implications.
Repayment and pre-payment terms – how and when the loan is to be repaid and whether the borrower is entitled to make any voluntary prepayments.
Indemnities – a lender often requires protection in the form of indemnities (which is a promise by the borrower to pay to the lender on a pound-for-pound basis on a particular type of loss arising). For example, if there is an event of default.
Representations and warranties  – statements of current or past fact (or law) and operate to flush out information at the start of the transaction. Lenders use representations to limit their lending risk.
Financial covenants in corporate loans –  a way to monitor the borrower's financial position on a regular basis and get an early warning of potential financial difficulty . If breached, financial covenants may give the lender the right to take action potentially including enforcing against secured assets.
Events of default – typically, a lender does not have an inherent right to demand early repayment of a loan. Therefore, a loan agreement should specify circumstances or events that, if they were to occur, would give a lender that right. These circumstances or events are usually called events of default and will vary for individual transactions and will need to be tailored and negotiated as appropriate. They are usually heavily negotiated.
Security for lending – If security is provided, the loan is known as a secured loan and the loan can be secured against, for example, property of a borrower (in the form of a legal charge), or business and assets of the borrower (in the form of a debenture), which then becomes a secured debt owed to the lender.
Registration of security given as part of a loan
Secure  loans will typically either involve a charge over a property or the assets of a company. With a fixed charge over assets or a debenture the legal charge document will need to be registered at Companies House.  A charge registered at Companies House tells the world that a lender has rights.  With security over real estate, to protect the lender the charge will need to be registered at HM Land Registry. It is not just banks and building societies who can register charges – private individuals and companies can as well.
We register new charges and report on existing charges that could have a negative impact for you.
Alternatives to loans
You want to lend money to a business but you are not convinced of its financial viability or stability, how can you secure and protect your interests?
There may be a number of alternatives to consider including :-
Corporate or Personal Guarantee – usually given by a connected party such as a sister company, parent company or connected individual, guarantees performance under a contract and promises to pay where the main contracting party fails.
Equitable Charge over shares – People sometimes overlook that it is possible to take a charge over shares.  The charge can extend to any shares be they in the borrower or in a director's portfolio.   This could be helpful for companies with assets such as commercial property.