Partnership Agreements
With 5 specialist partnership law solicitors and initial review charges starting at £750.00 plus VAT we're an ideal choice.
Partnership Agreement Solicitors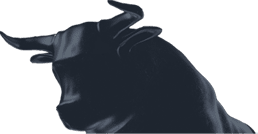 "
Gannons paid particular attention to restrictive covenants when drafting our partnership agreement. They appreciated the unstable nature of our industry and the need to protect the business when partners leave.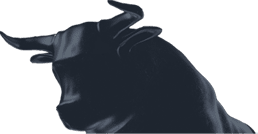 "
We draft and negotiate partnership agreements and solve problems arising under partnership agreements.
We draft and negotiate partnership agreements and solve problems arising under partnership agreements. We work for both partners or partnerships alike, offering a high level of expertise whether you are joining, managing or leaving the partnership.
Please do call us to discuss your query.  We will always scope any work and provide an estimate giving you clarity on the likely path and legal fee costs.
Reasons for working with us for partnership agreements
Our lawyers expertise extends to broader issues such as tax.  We act for many professional service firms.
We review partnership agreements when new partners are admitted under a fixed fee service (discussed below).
We have particular expertise in managing exits and concluding partnership settlement agreements.
Fixed price review of the partnership agreement for £750 plus VAT
We are able to offer meetings or telephone conference calls at relatively short notice at our Central London offices.  Our service will include guidance on:
Are the terms offered reasonable and in line with our experience of the market?;
Are the restrictive covenants likely to be enforceable and what will be there impact on future activities?;
How easily can you be expelled and the consequences?;
We interpret the provisions dealing with allocations of income and capital and likely taxation position;
Any other matter which is of concern.
We draft and negotiate on behalf of partners and will provide fee estimates if you are interested in this added service.
Restrictions on partners activities
Restrictive covenants are notoriously difficult to draft.  A typical restrictive covenant found in a partnership agreement will deal with:
Working for a rival within a specified geographical area;
Soliciting or canvassing clients, customers, or suppliers;
Soliciting or employing other partners and staff.
Silence in the partnership agreement
The main difficulties arise when nothing has been documented or the wording is not clear.  Surprisingly often the case. Where the partnership agreement is silent the starting point regarding all post-termination restrictions and covenants, is that they are void on the grounds of public policy unless they are:
Reasonable in the interests of the parties.
Reasonable in the interests of the public.
Necessary to protect a legitimate business interest such as trade secrets or business connections.
Go no further than is reasonably necessary between the parties to protect that interest.
Restrictive covenants between business partners will not be implied
There is no fiduciary relationship between the partner and the partnership or the member and the LLP once the partner leaves.  That means if there are no contractual and enforceable restrictive covenants a departing partner is free to take with him clients, staff and trade secrets.
Employment discrimination claims in partnerships
There can be claims brought against partnerships by partners on a number of fronts:
Forced retirement discrimination
Compulsory retirement is not always discriminatory.  The position is clearer if there is a written partnership or LLP agreement setting out the retirement date.
Sex discrimination
What is established is that partners can bring sex discrimination claims and challenges to unequal treatment such as failure to promote and unequal pay.
Other forms of discrimination
Claims can also be brought for the other forms of discrimination such as disability and race.
Unfair dismissal
Some junior partners may be able to claim they are employees to secure employment law rights such as unfair dismissal.
If you need specialist solicitors for a business partnership agreement please do get in contact for a discussion and costings for legal fees associated.
John Deane
02074381060
| john.deane@gannons.co.uk
John solves commercial problems for SMEs and their investors. It is said that he is unbelievably practical and seasoned in finding the right solution without too much fuss. He has an established reputation in the technology, art and media industries.