Non-disclosure Agreement Solicitors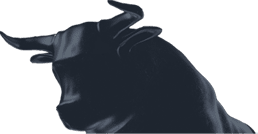 "
If the NDA is needed for a proposed transaction such as a sale, licence, joint venture, etc. do speak to us as it may be we can wrap drafting the NDA into the work for the heads of terms and document review and save on fees.
"
If your information has been misused we stem the damage and can recover losses.
If your valuable business information is misused and you have not taken precautionary steps, under English law your choices for redress are limited.
If you do not have a non-disclosure agreement  in place, you will need to show that any information disclosed had the necessary quality of confidence, the idea was disclosed in circumstances where a confidentiality obligation can be assumed and that there has been unauthorised use of the information. This can be difficult to prove.
Confidentiality Agreements and NDA Agreements have similarities but their main uses are different. Confidentiality Agreements tend to be more generic and often used for employees and often will be included in a contract of employment or policies. There is also also an implied duty of employee confidentiality which offers some protection for employers.
NDA Agreements are more associated with business to business dealings including potential M & A transactions, joint ventures and consultant agreements. There will be no implied duty of confidentiality which means NDA Agreements are essential especially where any business discussions include Intellectual Property.
We draft, review and advise on confidentiality and non-disclosure agreements. Our lawyers are practical and highly commercial. Call or email us to discuss your situation and needs.
Reasons to get an NDA in place
Some of the most common uses of NDA Agreements are:
You are discussing important aspects of your business with a potential new suppplier, agent or consultant.
Your business is developing a new product, service or app and you are seeking private equity funding.
You are in discussions about a joint venture or collaboration with another business.
You are considering a potential sale of a company or parts of your business.
You allow access to your intellectual property or inventions or are involved in developing apps/platforms.
You have agents and distributors to facilitate your sales.
You are entering into discussions with key services providers such as IT support and website hosting or other forms of outsourcing.
You are being represented by intermediaries or brokers in commercial transactions.
1 way or mutual NDA?
Essentially, there are two types of non-disclosure agreement :-
One way – used, for example, where one party is seeking suppliers and provides information about themselves or their business so someone can submit a bid or quotation for work;
Two way, also know as a mutual NDA – used where both parties are providing confidential information about themselves and their businesses to each other in relation to a project or transaction such as a business sale, investment or joint venture.
Will a standard or template non-disclosure agreement protect you?
Clients often ask us to draft a standard form of non-disclosure agreement for their business which they intend to use as their template.
Whilst this is a useful starting point and understandable on the grounds of saving legal fees,  the more important the transaction or information the higher the chance that it's worth ensuring you have exactly the right document for that scenario.
A bespoke agreement will protect you legally in the best way possible.
What are the key clauses in an NDA Agreement?
The main clauses to think about are often :-
Who to include? – if you are dealing with a corporate entity should disclosure be limited only to certain of their senior employees? Should those employees also be required to personally sign? Ensuring that signatories face a personal liability risk generally offers more assurance. What about professional advisers and insurers? Will confidential information need to be shared with them by the recipient (often the answer is yes). If so, what if they breach the agreement and who is responsible for their actions?
What needs to be protected? – Where you are disclosing supplier lists, details of client contracts or customer information you may be sharing personal data which needs to be protected in accordance with the Data Protection Act 2018 and GDPR. It may also be tempting to make the definition of 'confidential information' as wide as possible but merely describing the information as confidential will not give it the 'necessary quality of confidence' to be protected and the court may refuse to uphold such a definition.
Staged release of information – If information is highly confidential, for example a trade secret or method of production, you may want to disclose some information first and withhold the most sensitive information until the other party demonstrates trustworthiness or moves forward towards formalising the underlying arrangement.
Return of information and documents disclosed – If the reason for disclosing information, such as an offer to purchase your business, falls through, ensure you have a right to the immediate return or destruction of all information, including all copies (it is not necessarily easy to ensure compliance these days with cloud storage and the widespread use of mobile devices). You need to think about the practical steps you can take to protect information and, if it is personal data, that the laws relating to that are complied with.
Forced disclosure of information by law – where a disclosure is required by law, if possible do you want to be consulted on the timing, manner and content of the disclosure?  And who should bear the costs of challenging disclosure requirements?
Penalties for and enforcement of a breach – do not include clauses in an NDA which are excessive. For example, it may be tempting to include a clause whereby if there is a breach there is a large, fixed financial penalty for the wrongdoing party – these types of clauses (known as liquidated damages clauses) are generally not enforceable if they are purely a penalty (in the UK at least).
Right to apply for an injunction – always include lawful safeguards such as clear terms stating that if there is a breach, the innocent party will be entitled to apply for an injunction.  Stopping further disclosure is likely to be much more important than claiming down the line once your business has been disadvantaged.
Jurisdiction – ensure that the agreement provides that English law applies and the English courts have jurisdiction to determine disputes or matters relating to the agreement – this is particularly important where you are disclosing confidential information to a person/business outside of the UK.
Contact a specialist lawyer at Gannons to protect your business interests and ensure clarity. Please do call us on 0207 438 1060.