Employment contracts
Without employment contracts and the right policies, employers are exposed.
Contract of employment solicitors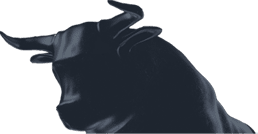 "
Gannons provide valuable support to our small HR team. We use them for all our employment documentation. They are also on hand to deal with difficult or sensitive employment situations.
Client
"
We are always happy to provide suggestions and a quote for drafting or review of employment contracts - please do get in touch.
Employers would rather not spend time and money on employment contracts and policies. But, they are a necessity for running a stable workforce and avoiding claims. Off the shelf templates are attractive, although often prove to be a false economy when you come to rely on them.
Our employment contract lawyers put in place the basics you can rely upon. We are always happy to provide suggestions and a quote for drafting, updating or review of employment contracts and also advise on employment contract disputes – please do get in touch.
Employment contracts
We cover off obligations at all stages from:
Commencement of employment;
Flexibility for effective management during employment;
Restrictions designed to prevent anti-competitive behaviour;
Special provisions needed for directors;
Drafting and calculation of bonus payments; and
Obligations upon termination of employment.
Key employment contract clauses
Some really important clauses employers need are not automatically implied into  contracts of employment.  If the employer is to have any protection specific wording is needed. Core clauses where the employer will be at risk include :-
Employee duty of confidentiality – special protection needs to be included in the employment documentation to protect trade secrets, know how, customer and supplier details.
IP and trade secrets – there is no automatic employer  protection for the 

intellectual property used in the business such as the database, clients, products, designs and copyright without specific contractual agreement.

Restrictive covenants and anti competition provisions – there is a balance to be drawn between the right of an employee or a director to earn a living and the right of the employer to protect itself from unfair competition when the individual leaves. Employment documentation which does not have the right balance may be unenforceable. This is a fast moving area of employment law.
Monitoring of employees and working from home –  employers do not have statutory rights to access emails even if the emails are on the work system. Employees have privacy rights.  However, a clause in the employment contract or policy notifying the employees that the employer will be monitoring gives employers much more power.
Garden leave – a garden leave clause means you can exclude the employee from the business without risking breaching the restrictive covenants.  Enforcement of restrictive covenants will be easier with garden leave clauses.
Pay in lieu of notice – A PILON clause provides flexibility for employers.  Employers can use the PILON to keep the employee out of the market and stop them joining a competitor for the length of the non-compete. This assumes that the non-compete is enforceable. However, it does mean notice payments will be taxable.
Employment policies
We prepare employment policies appropriate for your business. These are usually contained in staff handbooks or other reasonably accessible documents. The reason employers often have lengthy policies rather than contracts is that policies can generally be unilaterally changed by the employer whereas contracts cannot. A good employment lawyer will recommend which policies should form a binding contractual commitment which employers must stick to, and which policies are best left as non-contractual to build in flexibility for the employer.
Our suggested policies will set out the standards expected of employees. Experience shows that employment policies educate the staff which in turn improves performance. We review or prepare employment policies ranging from the disciplinary and grievance policy through to policies relating to equal opportunities, employee monitoring, anti-bribery and corruption, whistleblowing and health and safety to name a few.
Employment contract review for employees
The employment law team are also regularly instructed by employees offered employment who want to know if the contract is standard or contains unusual clauses.
Legal advice is particularly worthwhile for directors or senior executives offered employment. Areas to watch out for often include bonuses and share options.
Employment contract lawyers in London
If you need a specialist employment solicitor in London to draft employment contracts and policies, are an employee who needs a lawyer to review a contract of employment or you need advice on an employment contract issue or dispute, get in contact with us.