Solicitors for director service contracts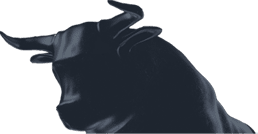 We have the credentials and experience to be a great choice if you need a solicitor for a director service contract, whether executive or non-executive director. Please get in contact to discuss and get information about legal fees.

We handle all aspects from drafting and review of the agreement through to shareholdings, options, risk and avoiding litigation.
Given that directors generally have day to day control of a business it's important to have a clear agreement in place between the director and company.
Please do call our solicitors to discuss your director service agreement. We are always happy to provide suggestions for resolving problems and an estimate of costs.
Directors service agreements – why choose us?
Years of working with employers, directors and companies gives us the experience to quickly grasp the issues.  Time is money.
We handle all aspects from drafting and review of the agreement through to dealing with shareholdings, options, risk and avoiding litigation.
We also work with directors who need legal advice on sensitive matters they do not want to discuss with the company's lawyers.
Is a directors service contract necessary?
In almost all cases we recommend having an agreement drafted but situations do vary  For example, some of the legal protections which both the company and the director might want can already be included, for example, in a shareholder agreement. It is very common for directors to also be shareholders in private companies.
Contracts for directors usually differ in key ways from other employment contracts. In fact, with non-executive directors, they may not be employees at all. As many directors are also shareholders, issues can arise if there are grounds to dismiss the director but he or she can still remain as a shareholder. Other issues can relate to remuneration, conflicts of interest and what happens in the case of ill-health.
With the right director service agreement many problems can be avoided.
What to include in a director services agreement
Common considerations for director service agreements include :-
Pay and bonuses –

The service agreement should deal with pay and bonus provisions. The permutations are wide.

Fiduciary duties – Enhanced and specific additional duties and clarifcations on consequences for breach are commonly included. Whilst directors have various fiduciary duties which are implied by law, under the Companies Acts they are generic and limited. and often difficult to enforce in practice.
Confidential and sensitive information – the duty of confidentiality is not implied by law. Special protection is usually required under the directors service agreement. Where a director's role is terminated, companies will usually ask for the return of all company property, including the delivery of passwords, devices and evidence that home devices have been cleared of sensitive information relating to the company. Setting this out clearly in the service agreement is crucial.
Intellectual property – specific contract clauses are necessary to ensure that the director does not unlawfully utilise IP and provide clarity about expectations on the director for protecting the company's valuable IP assets including know how, trade secrets and client data.
Restrictive covenants and anti-competition provisions – there is a balance to be drawn between the right of a director to earn a living and the right of the employer to protect itself from unfair competition when the director leaves. Restrictive covenants should ensure the right balance or they may be unenforceable.  Trade secrets always need protecting at director level.
Notice periods – depending upon seniority, notice periods of 6-12 months are not uncommon and it is common to include 'garden leave' clauses which enable the employer  to keep the director out of the office, without running the risk of breaching the director's service contract.
Power of attorney – the directirs will give the company the power to sign on his or her behalf, where that director fails to take actions required under the company's constitutional documents. A power of attorney is particularly helpful in cases where there is a forced transfer of shares following resignation and/or where a hostile director controls the bank mandate. This scenario can be provided for in the director services agreement.
How we can help
We advise both companies and also directors on service agreements. Our work includes drafting the agreements and also regularly reviewing draft agreements offered to company directors. Please do get in contact.