Case Study
Post-termination restrictions resolved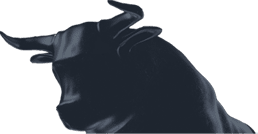 "
Gannons represented the director-shareholder of a media publishing agency on his exit strategy from his company, to ensure he was not in breach of contract. 
Our client joined a media publishing agency in 2012, bringing his own clients with him. He was given 25% of the agency's shares. This was subject to him entering into a shareholders agreement with the two existing director/shareholders.
Everything went smoothly for the first few years. However, as the digital media market changed our client felt the agency was not changing to keep up. Relationships between the director/shareholders then soured.
Our client's objectives
Our client wished to exit this agency and take his client list to a new agency. We advised him on his exit from the agency. In doing so we secured him a fair price for his shares in the company.
Potential breach of employment contract
Our client became increasingly disillusioned with certain aspects of how the company was being run. He felt that strategic decisions he saw as being vital were not being taken. More crucially, however, he felt undermined by his fellow director-shareholders. They were reallocating members of his team, and his resources to other areas of the business without his consent. He also found himself increasingly being excluded from key decision making.
We advised our client that such behaviour by his fellow director-shareholders could well be in fundamental breach of both his employment contract and the shareholders agreement.
Breach of contract implications
We informed our client that there was a way to negate the post termination restrictive covenants in the contracts. Our client needed to establish that his employment contract and the shareholders agreement were terminated in breach of contract to do this.
Post termination employment restrictions
The post termination restrictive covenants that our client's employment contract and shareholders' agreement contained prohibited him from soliciting or dealing with clients from the agency for 12 month after termination of his employment as a director or exit as a shareholder.
Enforcing restrictive covenants
We advised that the restrictive covenants looked reasonable for his status and were enforceable. A robust approach is likely to be taken by the courts in respect of restrictive covenants in shareholders agreements. Post termination restrictive covenants in shareholders' agreements can be more onerous and still enforceable, that those in an employment contract.
Risk in breaching a post termination restriction
The risk for any employee, director or shareholder who breaches any post termination restrictive covenants is that the former employer or business applies to court for an injunction to prevent him from a continuing breach.
For example, if there was a breach of a covenant restricting the director from soliciting clients or joining a competing business he could be prevented by a court order from doing this. He could also be ordered to pay not only his own costs by the other sides as well.
Forced sale of shareholding
The shareholders agreement could force our client to sell his shareholders in the agency at zero profit. The clause in the agreement would be triggered if our resigned, or was dismissed for gross misconduct.
Loophole in the shareholders agreement
Upon reviewing the shareholders agreement, we noticed some problems with the drafting which we could use to our advantage. The problem was that there was no mechanism for the remaining shareholders to purchase his shares of his employment was terminated in breach of contract. There was also no provision for the agency to buyback his shares in a similar situation. This was a problem for the remaining shareholders. The draft deficiencies meant that the remaining shareholders were not on secure ground.
Minority shareholders rights
We argued that our client had a right and expectation to be involved in the management of the business. Since our client was being side-lined, it could be argued that his rights as a minority shareholder were being unfairly prejudiced.
The remedy for such prejudice is commonly the purchase of the minority shareholders shares at fair market value.
Our strategic advice
Given the agency's conduct, our client had grounds to resign because of his employer's breach of contract, claiming constructive dismissal. This meant we could argue that there had been a fundamental breach of his shareholders agreement, hence none his post termination restrictions were enforceable.
Additionally we advised him to claim that his rights as a minority shareholder had been unfairly prejudiced and therefore he required the purchase of his shares at fair market value.
Caveat
We recognised and advised our client that taking such a course of action would almost inevitably lead to a lengthy and costly legal dispute. The outcome of such a dispute was uncertain. Even if our client was successful the likely level of damages was uncertain.
Solution
We took a robust approach. We emphasised that it was in the interests of all concerned to resolve matters swiftly. Hence we sought to achieve a negotiated settlement, and successfully managed to do so.
Results
We negotiated the variation of post termination restrictive covenants in his employment contract and shareholders agreement. The restrictive covenants were agreed not to apply to clients he had brought to the business and so our client was free to walk with his clients without fear of repercussions.
We also secured the purchase of his shares in the agency at fair market value – this meant that the initially low value offered was replaced with a higher share value. We also secured an ex gratia tax free lump sum payment.