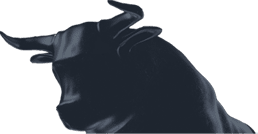 "
Our focus is on working with growth businesses rather than institutional clients.
As your business grows, things become more complicated. Part of growth usually involves considering financing options which generally come with detailed agreements and complex structures. Even the most sophisticated and confident entrepreneurs can feel uneasy when dealing with large banks, companies or private equity investors.
Most other banking and finance lawyers target lender institutional clients. We don't.. Our expertise and experience means that we are not intimidated when dealing with big institutions and their lawyers. We know which issues to negotiate on and which areas should create concern for you about future risk. In short, we are an ideal choice as lawyers for any investment, borrowing or acquisition finance transactions.
Even better, our fees are very competitive compared to bigger law firms.
Financial services legal advice and services
Our expertise and experience includes :-
Corporate loans and borrowing – Advising corporate borrowers on Loan and facility agreements and related security documents.
Growth finance – advising on and reviewing the documents associated with working capital facilities, derivatives and complex financial instruments.
Private equity finance – we work with investee businesses on negotiating and structuring inward investment. Once the deal structure is in place, the legal documents we draft, review and advise on can include management and advisory agreements, subscription agreements and associated corporate law issues.
Acquisition finance – including various forms of financing for buy-outs, public to private transactions, bilateral, syndicated and other forms of finance for acquisitions.
Restructuring
Trade & export finance – complex documents we advise on can include letters of credit (LOI) corporate bonds or guarantees, insurance documents
Finance disputes and insolvency