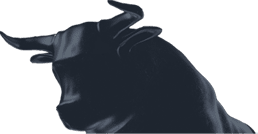 Intellectual property assets can include software or database rights, algorithms, formulas, designs and ideas – these all make up your trade secrets.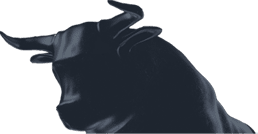 "
When dealing with intellectual property it is often necessary to deal with assignment of rights to the owner as well as the obligations of confidentiality.
Trade secrets are assets that often underpin a business yet create hidden vulnerabilities. There is often no protection against leaking trade secrets unless ownership of the asset has been protected.  Often not a big job but always an important job.
Solicitors to protect your trade secrets
Information and know how is increasingly valuable in today's world. Hence, the need to protect the asset in your trade secrets is a commercial necessity.
It's important to note that the legal definition of trade secrets doesn't focus on what can amount to a trade secret but relies more on establishing the commercial value of the IP, that it is only known to certain individuals and, crucially, that the business has taken steps to protect it, indicating it has that status in practical terms.
A common, but not the only, way of clearly demonstrating that information, data or IP is intended to be a trade secret is by recording this in contracts, There are a wide range of situations where trade secrets along with confidential information can be protected by agreement.  We have set out some of the most commonly arising situations where we find our clients do not always realise the risk.
Whether you have a specific concern or reason to have a contract including trade secrets clauses or you need advice on identifying trade secrets and practical ways to protect those secrets, we can help. We are also experienced in advising on claims arising from unlawful misuse of trade secrets.
Business sales
Aspects of your know-how, pricing and other business secrets will have to be divulged to prospective buyers.  How do you know the buyer is not fishing and will misuse your information for its own purposes and not complete on the business sale?
Without a confidentiality agreement covering trade secrets a seller is entirely at risk with no legal framework to rely upon.
Employees 
Your employees and directors have access to a host of confidential details ranging from databases, future business plans, threats, finance as well as trade secrets. Employees and directors do have a common law duty of confidentiality but it is very limited.  For that reason employment contracts should enhance the common law duties to protect the business.
When dealing with directors they are likely to be a greater risk and hence more stringent restraints should be considered.
In practice, confidential information clauses which include trade secrets are included with conditions relating to post termination restrictive covenants to prevent misuse from ex employees and directors.
Intellectual Property and Technology trade secrets
Intellectual property assets can include software or database rights, algorithms, formulas, designs and ideas – these all make up your trade secrets. When dealing with intellectual property it is often necessary to deal with assignment of rights to the owner as well as the obligations of confidentiality.
The wide use of consultants increases the risk as consultants do not owe the employer the limited common law duties of confidentiality that employees owe.  Consultants do not have the fiduciary duties owed by directors.  These problems can only be overcome by express contractual agreement – this is something our lawyers can deal with for you.
Trade Secrets implications for commercial agreements
The opportunity to misuse confidential information, hence the need to address what is confidential to that business, arises frequently. Difficulties often arise when the commercial agreement is terminated when the party who has lost out realises the agreement either did not exist or was inadequate.
Based on our experience, the most problematic commercial agreements include (but by no means is limited to):
Agents or distributors – will almost certainly need to have access to your confidential information and will need to agree to protect it.
Franchise agreements – we see difficulties arising when the franchise agreement is terminated and secrets about the franchisor are taken by the franchisee to the next venture.
Joint venture agreements – the pooling of knowledge and resources under any joint venture puts both parties potentially at risk without express contractual agreement on who owns the information and what the parties to the joint venture can do with the information.
Agreements involving technology – patent ideas, formulas and algorithms used in many applications such as robotics, Apps and artificial intelligence products rely on sharing confidential information which should not be left unguarded. The need to protect confidential information extends to licences as users have access to confidential information which can be copied very quickly and sold on outside of the licence.
Framework agreements – the obligations created for the prime contractor are not passed down to contractors without agreement.  Many of the prime contractors we deal with are involved with large government projects where confidentiality is particularly important.
Making trade secret agreements work in practice
There are many considerations which apply to agreements involving trade secrets and other confidentiality information – a template usually will not cover these points.
It is not unusual to negotiate the terms of a trade secret agreement.  As a disclosing party you may want to push hard for personal commitments rather than just corporate.  As the receiving party you might refuse to give a full indemnity or want to limit liability in some form.
Starting point for any trade secret agreement
Setting out the scope of the agreement and knowing exactly what is to be covered and how the release will be policed is complex and needs to be tailored to the type of negotiations to which you entering. The trade secret agreement needs to cover the obligations expected upon release.
Trade secrets and other confidential information can easily cease to be confidential information because the trade secret agreement did not cover the particular means by which it was made public. If there is no such obligation in the agreement then the other party has not breached it.
Mechanics of disclosure and return of information
If you are the disclosing party you need to ensure that any information disclosed and in the form in which it is disclosed will be returned to you or destroyed upon your request without delay.One solution is to require any recipient of confidential information to provide a warranty as to the destruction of trade secrets and other confidential information as in practice the disclosing party can never be certain.
With so much information in the cloud this can cause difficulties as it is not possible to delete information from the cloud especially if the platforms are shared.  An indemnity is often the only solution.
Third party accessing trade secrets
It is important to bear in mind always that once you disclose information, it may be seen by third parties, whether related parties or perhaps advisors. One solution is to make provision in the confidentiality agreements that all potential recipients of information will be bound by the agreement.
Reducing trade secrets risks
We find that there are two main ways to do this, being :-
Staged disclosure – you may be considering an important and potentially lucrative transaction in which it is imperative, to start the process and create trust and credibility in your product or service, to disclose some information. However, you may not need to disclose all the information. The less you disclose the better, and you may only need to disclose more information when the other party has given clear signs of commitment. You may be better off disclosing bit by bit at various stages which are linked to the other party moving to the next stage and showing commitment to you.
Insist that people as well as organisations sign up to your confidentiality or non-disclosure agreement – often, the best way of ensuring the other party doesn't breach an important contract is to ensure that he/she/they are personally liable on breach. Having a commitment from a corporate entity is possibly not nearly as effective as a deterrent.
Trade secret misuse or breach
It may be that the breach is such that the information has been dissipated and damage done to the extent that your only remedy is in damages. However, it may equally be a case that a breach has occurred where the damage can be limited by swift and decisive action – this would be in the form of an injunction.
Any application for an injunction, you need to move fast, have strong evidence and convince the court of the real threat to your business interests for which damages are not an adequate remedy. Injunctions are very expensive so it's preferable to try and avoid this by having the right confidentiality agreement in the first place which has been carefully thought through.
If there is no trade secret or confidentiality agreement in place covering the alleged breaches it is in practice very hard to obtain an injunction.  Hence, the threat used as a deterrent is unlikely to have teeth.
Breach by employees and directors
With employees and directors the breaches often come to light when the employee or director is already planning the next role.  One deterrent which can work is to write to the new employer putting them on notice of the trade secret restrictions. The rationale is a future employer may not want to run the risk of inducing a breach of an agreement.  We issue and prepare a great many of those letters.
Liquidated damages
A typical way to create a deterrent against leaking trade secrets or confidential information is to include a severe financial penalty for breach. The problem here is often such clauses are often not enforceable.
There is a difference between liquidated damages and penalties. Liquidated damages are justifiable where a loss can be quantified with some certainty and will be enforced. Whereas, with a penalty clause, where typically, there is no relationship between the amount stated and the actual or foreseeable loss to the innocent party, the clause is not enforceable.
Implied terms relating to trade secrets
it may be possible to imply a term of confidentiality to protect trade secrets.  To succeed, the person whose information has been misused will need to demonstrate that there was a breach of confidence. This  requires demonstrating a number of elements including that there was an obligation of confidence created by general conversations or dealings – the burden is legally and factually difficult.
There is an implied obligation within employment and directorship agreements – the obligations are limited.  Implying obligations in commercial agreements is much harder without evidence to show what was intended.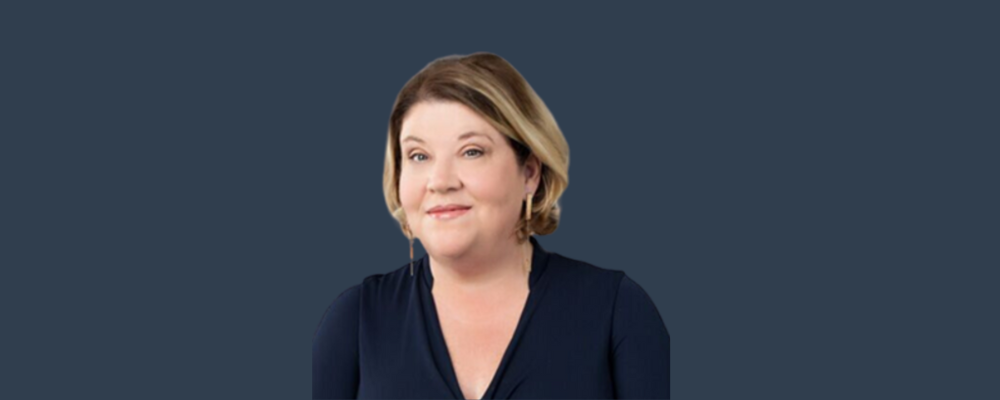 Catherine Gannon
02074381060
| catherinegannon@gannons.co.uk
Catherine is an extremely experienced solicitor, having been qualified since 2000, and deals with all types of corporate and commercial matters and advice and also tax law.
Catherine is well known for turning complex problems into solutions, priding herself on always finding a way. In her spare time she runs Gannons!