Settlement agreement review solicitors
Fast, experienced legal advice on a settlement agreement.
Settlement Agreement Solicitors London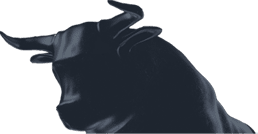 A same day service to review your settlement agreement. The cost will be paid by your employer. You can be based at any location.
"
We can meet you by Teams, Zoom, phone or in person at our Central London offices at any time to suit you. Please do call 0207 438 1060.
Trustpilot
"Assisted with reviewing and advising on work redundancy package. Professional and efficient and gave me a clear understanding of the information held within the documentation.
Would definitely recommend."
If you are offered a settlement agreement by your employer for any reason you are entitled to and must receive the protection of independent legal advice before signing.  We are highly experienced and efficient in reviewing and advising on settlement agreements, providing practical independent legal advice either face to face or remotely, whichever is easier for you.
What are settlement agreements and why do employers offer them?
Employers do not want the the risk of employment law related claims.  By entering into a settlement agreement (or compromise agreement as they used to be called) employees waive (give up) employment related claims such as unfair dismissal and unfair selection for redundancy.
Employees can generally expect financial compensation to encourage them to sign off on the agreement. Compensation varies but is typically equivalent to 2-3 months salary, tax free but can be much more depending upon the legal strength of your particular case and in practice commercial factors which create the appetite to settle.  Compensation is in addition to notice pay.
The employer needs to know that you have taken independent advice from someone who is only acting for you.  We are qualified to handle this for you.
If your employer is paying for the independent legal review of your settlement agreement we do not charge you.
How will legal advice on a settlement agreement help?
Our review covers discussing any claims that you may have and will be required to waive under the settlement agreement. Being independent we do not act for your employer.  Discussions with you are in total confidence. Sometimes clients want to try negotiating a better compensation pacakage. We will advise on whether we think this is a good idea and where it is, we negotiate for clients.
We do offer expertise in related areas such as post termination restrictions and/or your position under share schemes. Additional work will be chargeable – we will explain what you need and what the cost is before incurring any fees.
Settlement agreements are final
There is no going back once you have signed your settlement agreement. The settlement agreement provides for full and final settlement of all claims against the employer and money due to the employee.  You have to make sure you know what you are doing before you sign your settlement agreement.  There is no "cooling off" period.
What's included in a settlement agreement?
The key features of a settlement agreement include:
The settlement agreement must be mutually agreed – you cannot be forced to sign a settlement agreement.
Settlement Agreements contain very standard terms and wording – the reason for this is that to be legally valid the content of the agreement needs to comply with the Employment Rights Act. So, your settlement agreement will not have been drafted just for you or to catch you out. However, there are some variances and your lawyer will look for anything unusual and advise you.
The agreement terminates your employment – if you sign a settlment agreement you will give up your rights to be=ring virtually all types of legal claims associated with your employment, the most important exception is personal injury claims. You cannot contract out of rights to bring an injury claim you might not be aware of at the time of signing.
The settlement agreement can cover redundancy or any other work place situation – settlement agreements are commonly used where redundancy situations arise but can also be offered in many other situations such as where a grievance has been raised, disciplinary action is pending or there is a general breakdown in relations between the employer and employee.
You can ask your employer for a settlement agreement – there is nothing to stop you asking your employer to issue a settlement agreement for us to review.   A settlement agreement resolves work place disputes such as who get selected for  redundancy and can therefore be welcomed by employers as a settlement agreement can cut down on management time.
The employer may want to include post termination restrictions – if the employer wants to stop you from working for competitors and/or stop you from poaching clients and staff, they will need enforceable agreements to support these restrictions.  The law is complex and you need to make sure you have not given the employer cause to avoid paying you or take you to court.  A review of your restrictions normally falls outside of the fees paid by your employer and we will quote for this work.
Shares and options – there is often hidden value in these awards. Employers may have the discretion to accelerate rights to exercise options and or sell shares. This is an area that is often negotiated by us on your behalf. There will be an additional fee for review of your rights on termination of employment which we will quote for.
Settlement agreement compensation
Compensation offered under a settlement agreement is usually calculated under 3 parts:
Your contractual entitlements – such as notice pay, accrued holiday, bonuses, etc;
Redundancy pay (if applicable); and
Compensation for loss of employment or directorship – this is where there may be scope for negotiation.
The first £30,000.00 of compensation can be paid tax free in many cases.
It is not nice being presented with a settlement agreement and most people are unsure of their position until they have spoken to us.  Our review will put your mind at rest.