Specialist unfair dismissal lawyers with the skills to negotiate with employers.
"
Most of our cases reach an amicable resolution. But for the few cases where the employer is entrenched we do litigate in the Employment Tribunal to secure the best outcome for you.
If you are a senior executive or director facing unfair dismissal we have the skills and experience to help you. Most of our cases reach an amicable resolution. But for the few cases where the employer is entrenched we do litigate in the Employment Tribunal to secure the best outcome for you.
We are happy to discuss your situation and provide an initial scope and fee estimate. Please do call us.
Why you would want to work with us
We have resolved a great number of unfair dismissal situations over the years. We offer you a strong employee focused team of specialist employment solicitors . We offer:
A skilled eye in working out the tactics you need to use.
Judgment on the options open to you. We tell you what is likely to be achievable and how to go about it.
Claiming unfair dismissal
Generally, to claim unfair dismissal, you have to have worked for your employer for at least 2 years. There are limited exceptions to the qualifying length of service requirement, for example where the dismissal is for reasons connected to pregnancy, flexible working requests, health & safety, and whistle-blowing.
In many cases we seek to achieve a settlement  on good terms, which is often a better option for you than litigation for a number of reasons.  Sensible negotiation to explore settlement is not seen as a sign of weakness. Often settlement discussions are run in parallel with the formal Employment Tribunal claim.
Was your dismissal fair in legal terms?
Employers should treat employees fairly, justly, and reasonably when terminating employment. Thus, employees must be dismissed for a fair reason. Employment law sets out fair reasons and these are usually based on the employee's capability, conduct, redundancy or "some other substantial reason".
The legal test for fairness is whether the employer has acted within a "range of reasonable responses" when deciding to dismiss. This applies whether dismissal follows prior disciplinary actions and warnings, deciding that redundancies are necessary or a single act the employer deems to have been gross misconduct.
Dismissal for poor performance
This is probably the most common reason for dismissal. Unless it amounts to gross misconduct, poor performance is very unlikely in practice to constitute a ground for summary termination for gross misconduct.
If the poor performance is not tantamount to gross misconduct the employer may consider performance management plans. Eventually if performance does not improve and then employer has gone through correct processes, usually involving a series of formal warnings culminating in a final warning, the employer can fairly dismiss for inadequate performance.
Redundancy dismissals can be unfair 
Redundancy is one of the potentially fair reasons for dismissal. This means that apart from the entitlement to statutory redundancy pay (which is relatively modest) if there is a genuine redundancy the employee will not be able to successfully claim for unfair dismissal. Many employers are concerned about timescales and want to deal with a redundancy situation as quickly as possible. It is possible to act swiftly but the paperwork and evidence of fair selection must be prepared and applied.
Appeal against unfair dismissal
There is no automatic right to appeal a redundancy decision.  However, unfair selection for redundancy is one of the most common areas where the Employment Tribunal finds unfair dismissal took place, especially if an appeal was not permitted or was permitted but rejected on spurious grounds.   Many redundancy situations which would have ended up being dismissals are concluded under settlement agreements.
Discrimination
If you have been dismissed for a discriminatory reason, you may also have been unfairly dismissed. You have options and we can help you consider these. You can make a claim for discrimination to an employment tribunal instead of, or in addition to, a claim for unfair dismissal.  There is no requirement to work for a specific length of time to bring a claim for discrimination.
Failing to follow a fair procedure 
With dismissals, it is important to consider the procedure that was followed. Failure to do so can result in unfair dismissal on procedural grounds. This can happen even where the reasons for dismissal are sound. It is not uncommon for employers to be so incensed by alleged behaviour, proven or otherwise, that they dismiss employees without due regard to the correct process.
Regardless of conduct or alleged conduct, an employer must follow a fair procedure which includes an employee being entitled, amongst other things, to have an opportunity to attend a disciplinary hearing and to appeal against a dismissal.
We can quickly work through the details for you and identify if and how the employer has failed on a technicality. If it has this can lead to a successful claim for unfair dismissal or being able to negotiate a better settlement.
Time limits for claiming unfair dismissal
A claim for unfair dismissal must be made to an employment tribunal. It is important to act quickly in these circumstances as any claim to an employment tribunal needs to be made three months less one day from the date of the dismissal. Before making a claim to the employment tribunal the case must first be referred to ACAS for early conciliation. We can help you navigate through this complex process.
Statutory cap for unfair dismissal claims
From 6 April 2023, the maximum compensatory award for unfair dismissal will increase from £93,878.00 to £105,707.00.
Directors facing unfair dismissal
We find that where a director is being dismissed additional considerations arise.  For example:
Fiduciary duties – Directors have  responsibilities and fiduciary duties which extend beyond the duties an employee owes to his employer.  These duties can sometimes be relevant in establishing if a dismissal is unfair which in turn leads to the level of compensation payable on dismissal. The cap on compensation payable in the Employment Tribunal is the same for directors as it is employees.
Restrictive covenants – The obligations which can be imposed upon a director are generally be more stringent than those that can be placed on an employee.  However, there are constraints.  We do find following a review in a large number of cases that the restrictive covenants placed on the director are in fact unenforceable.  This is powerful knowledge for the director as it makes planning the future easier.
Resignation of director -Directors carry two roles.  A director is an employee providing services to the business and has a separate role as office holder.    Depending upon how the director's service agreement was structured, termination of employment may not give rise to an automatic termination of directorship.
Share Incentives – dismissal could have an impact on the value of any shares or options held by the director.  A review of the terms of the share plan, articles or shareholders' agreement is necessary to work out your strategy. 
Constructive dismissal
Employees often want to resign and claim the unfair treatment they received forced them to resign – this is known as constructive dismissal. Constructive dismissal claims can be more challenging to prove than claims for unfair dismissal.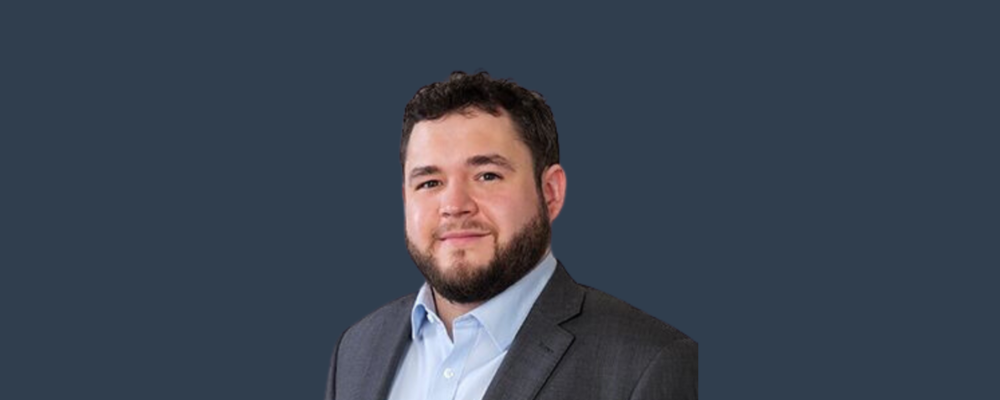 Alex Kennedy
02074381060
| alexkennedy@gannons.co.uk
Alex specialises in commercial and employment disputes. Tactically astute and with a keen eye for detail, Alex deals with numerous unfair dismissal matters every year.