Software agreements
Lawyers with experience and know how in advising software developers, software contractors and businesses sourcing software related agreements.
Software contract solicitors
We work with businesses to protect their assets from being used and abused without permission.  We are happy to quote and scope a project so please do call us to discuss.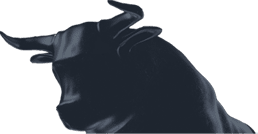 "
As a developer unless you can prove you wrote the software the creation will not in law be treated as yours.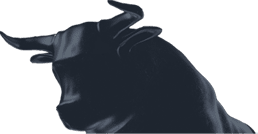 "
Working with developers and end users to create licences has taught us both sides of the fence.
With software contracts there are generally 2 main types – software development agreements and software license agreements.
Ownership of the IP in software
You will only be able to benefit from the intellectual property rights protection, primarily copyright, if you can establish you are the creator or that the creator (or "author"), developed the software for you and have assigned all the intellectual property rights to you.
There is a growing demand to create or customise software to fit specific business requirements. Often this will involve customisation and merger of an existing software package or adding functionality and varying existing base technology – so you need to think about whether you own the existing software or, if you don't whether you can get a licence from the owner to do this. The ability to customise software is itself an asset along with the existing software applications – all of which need protecting.
How software is protected
The journey starts with the concept.  It is inevitable that you will discuss your concept with developers, financers, potential customers, etc.  From the very start you should be protecting your concept. The way this is done is via a NDA.
Software applications are  protected by the law of copyright (although this is not something you can register in the UK). Copyright can also protect preparatory designs such as flow charts and graphical user interfaces, as well as end product software applications
Rights are be protected under a variety of contracts depending on what the software application is and how it is being used. For example, development contracts (for the original app or add-ons or customisations), software collaboration agreements and licensing agreements (which may be for a number of users within a large organisation) or, where you are selling to individual customers, an end user licence agreement (otherwise known as a EULA).  Goods which use software will also have licensed software as part of them and you need to make sure that you have set things up such that a buyer has agreed to comply with the terms of the licence and that they won't copy or steal your rights and try to exploit them as if they were the owner.
App development contractual issues
There are generally two methods for developing software apps– waterfall and agile.
Waterfall method – where the development process begins with a detailed technical and functional specification which will be developed through design, coding and testing.
Agile method – where detailed requirements for the end output app is typically not specified at the outset, but overall project scope and goals are agreed.  This is more flexible but carries risks of scope creep and costs escalating out of control so your contract will need to address this.
Copyright will protect technology created under either method.
If the app is developed by your employees in-house this won't be an issue as what employees create in the course of work belongs to their employer (and their contract of employment will often explicitly state this).  Where this can be a problem is where you engage an outside developer and if you do this it is crucial that you ensure that the developer and any freelancers they use agree to assign the copyright in their work (and the coding in all forms) to you.
Evidence your copyright
As a minimum, software creators or owners of copyright should mark their software with a copyright notice. This is the copyright symbol © followed by their name and the year. Best practice is to keep the draft documents you used during the development of your software to reach the final product (and this includes the development agreement and any variations or agreements or enhancements of it). This documentation creates a 'paper trail' to evidence the creator's ownership should a dispute arise: if there is a third party involved and rights are being assigned to you there needs to be clear wording in place recording this.  It is good practice to make sure that the agreements have a "Further Assurance" clause, whereby the other party agrees to sign any documents etc. at a later date to put you in the position you need to be in.
Contract for software development
Contracts should ideally be in place prior to developing the copyright in the software. We appreciate this does not always happen. We help many clients by stepping in to see if we can plug the gaps to preserve the rights to income from the software by drafting any additional documents that may be needed to make sure our client is in a strong position.  But beware if the project is finished and paid for you may have lost a lot of your negotiating position.
Remember that the developer may be using other software such as open source software to carry out the development software and, if this is the case, you need to be aware of it and the terms of the relevant licences that apply and how these might affect what you might want to do in future with the application.
If you have outsourced entirely to an external software developer, there is a legal presumption that software is owned by that contractor unless you can prove otherwise. Good evidence could be a written contract detailing your ownership that is saying you will own all intellectual property rights including copyright (but bear in mind any verbal or email variations).
Issues when selling your business
In our experience it is when there is a sale of a company or business that the issue of copyright ownership becomes acute. An inability to establish ownership will impact on the value of the asset and the business as a going concern. Sales are often held up whilst negotiations take place where sellers are having to find or put in place documentation showing that they do in fact own the software application which is a key intangible asset of the business. Buyers of the business will not proceed without ownership – and without the seller being able to demonstrate this. This hold up is often resolved with a cash settlement to the developer in exchange for assignment of the copyright but this may affect the purchase price.
How to de-risk: Software escrow
Software developers can get into financial difficulty or be otherwise unreliable. If you are licensing software this is an important risk to your business.  You need to be able to access the underlying coding if you want to make changes (or get someone else to do this) or sell the rights to it.
With a software escrow arrangement a copy of the software source code is kept by a neutral third party agent. This enables you to access it if the relationship with the developer breaks down. These terms need to be carefully drafted. We are experienced in advising on these situations.
For smaller projects where clients don't want to incur the costs of a third party escrow agent coding may be stored securely elsewhere: if this is the case, you need to be sure that you have up to date access details so that you cannot be held hostage if there is a falling out.  Access to the coding and materials is something that will need to be properly addressed in the development agreement.