Case Study
Recent restrictive covenant cases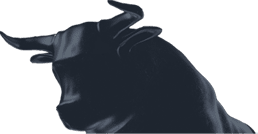 "
We help both employers and individual employees assess risk and deal with enforcing the restrictive covenant in applicable circumstances.
We are often asked to review  restrictive covenant clauses which apply after termination of employment. We help both employers and individual employees assess risk and deal with enforcing the restrictive covenant in applicable circumstances.
To help you decide if we could assist you we have summarised some of our recent cases relating to restrictive covenants designed to operate post employment.
For employee
Review of a non-compete restrictive covenant for an employee
Protecting an employee from unfair covenants
For employer
Protecting an employer from unfair competition
Updating employment contracts for an employer
Prevented customer poaching employees
Using restrictive covenant clauses to stop an employee joining a competitor
Review of restrictive covenant clauses for an employer
Review of a non-compete restrictive covenant for an employee
We were instructed by a senior bank employee who had received a very attractive offer from a competitor. However, he was subject to a non-compete clause in his contract. Upon reviewing the clause, we advised that, based on recent case law, the clause was completely unenforceable because it was wider than was reasonable. We wrote to the employer explaining this and inviting counter-arguments.
Outcome – restrictive covenant found not to be enforceable
They denied that it was unenforceable but were unable to give any counter-argument. On this basis, we negotiated a very short non-compete period, which suited our client, and he was free to take up the new job.
Protecting an employee from unfair covenants
We acted for an employee who had been working as a consultant. She resigned because of issues with her employer and began similar work for a competitor. She received a letter from her employer's solicitors threatening an injunction against her for breach of her non-compete covenant. We replied setting out several reasons why the covenant was poorly drafted and therefore unenforceable. Any one on its own would be enough to make the covenant unenforceable.
Outcome – the employee started her new job
We never had a reply from the employer's solicitors and our client continued in her new job.
Protecting an employer from unfair competition
We were called by a longstanding client whose sales manager had recently left and they had heard he was about to join a competitor taking trade secrets with him. He had restrictive covenant clauses in his contract, which we had drafted, which prevented him from joining a competitor or trying to poach clients for a period. Our client was also able to establish that he had taken a client list with him.
Actions taken
We wrote a strong letter to the employee pointing out not only the covenants to which he was subject but also demanding the return of the client list. Furthermore, we pointed out that he had committed a criminal offence under the Data Protection Act by taking it. We also wrote to the prospective employer warning them that if they employed him in breach of his covenants, they were at risk of being sued for inducing a breach of contract and also would have data protection problems if he brought the client list with him.
Outcome – trade secrets protected
As a result of our letters, the prospective employer withdrew the offer of employment and the employee agreed to abide by his covenants.
Updating employment contracts for an employer
The law on restrictive covenants is fast-moving and can become out of date. A recent case overturned the basis on which many covenants had been drafted, leading to a risk that some covenants in our client's standard contract might have become unenforceable.
Action taken
We redrafted the standard contract and worked with the client on the best way to introduce the new wording. On our advice, the employer decided not to try to change the existing contracts for current employees, because this would lead to questions about why they were doing it. Instead they will introduce the new wording for new hires and existing employees will be given new contracts on promotion. This was felt to be the most commercial way to manage the risk.
Prevented customers poaching employees
We drafted bespoke restrictive covenants for a client providing services under a framework agreement to prevent other suppliers from poaching its employees and consultants.
Action taken
One of the ways to make sure the restrictive covenant will be enforceable is to be very specific about who the employees or consultants cannot work for following termination of employment.  The other main point to cover off is the duration of the restriction. If too short, it will not protect the employer and too long may be unenforceable.
We inserted a bespoke wording for the employees and consultants most likely to pose a risk to the business.  The clause named the suppliers the employees and consultants were restricted from joining and was stated to last for six months.
Using restrictive covenant clauses to stop an employee joining a competitor
We advised a specialist products business that needed protection when a sales director joined a competitor and endeavoured to entice key employees and customers to join a competitor. Time was of the essence and we acted quickly, before the client's customers joined the competitor causing damage to their business.
Action taken
We reviewed the evidence and advised the client on whether the restrictive covenants were enforceable in the High Court. Furthermore, we analysed the evidence available demonstrating that the former sales director was enticing the company's clients and employees to leave and join the competitor. In summary, the evidence was weak.
A creative strategy was proposed locking in existing employees and preventing a team moving. An undertaking was sought from the former sales assistant re-stating the restrictive covenants. A warning-off letter was sent to the competitor regarding the implications and costs it would face upon inducing the sales boss to breach his employment restrictions during the restrictive period.
Outcome – the restrictive covenant worked in the employer's favour
The competitor did not approach our client's key customers for six months. This gave our client time to recruit a new sales director and build stronger relationships with its customers.
Review of restrictive covenant clauses for an employer
The restrictive covenant clauses prevented former employees from soliciting customers and poaching staff. Unfortunately, the wording was old and not particularly helpful. The risk was that the restrictions may be enforceable because of the seniority of the sales boss. Generally, covenant signed by senior employees have a better chance of enforcement than those signed by junior employees.
Furthermore, the former sales director has not brought the customers with him when he joined the business. In turn, he also claimed the company had excluded him from key decisions relating to sales. This could set up a breach of contract claim making the restrictive covenants unenforceable. We advised this claim had little chance of success.
Issuing a warning letter
The problem we faced was that an injunction to prevent the former employee contacting customers would was unlikely to succeed. The indicators were that our client lacked evidence that the former employee had approached customers, and evidence is critical. Additionally, our client had not built direct relationships with the customer handled by the former employee, preferring to leave this to him.
Our client also lacked evidence that the sales boss had used his employer's IT system to communicate his new job. However, in many cases ex-employees are not so careful.
Action
The best solution to offer was a strongly worded warning letter sent to the competitor plus undertakings from the sales boss. This protected our client out of fear of legal action.