Case Study
Resolving trade mark infringement disputes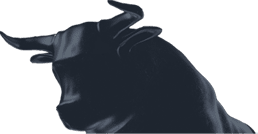 "
It is important to us to resolve trade mark infringement disputes as quickly and commercially as possible.
Trade marks are a vital source of brand reputation and financial value for every business.
Very few of our cases end up in court as we find solutions and settle. Brand reputation can be fragile, which is why we do not publish the names or trademarks of our clients. This discretion is something our clients rely upon when they come to us to resolve their trademark infringement disputes and threats to their brand reputation.
Trademarks can be a particularly complex area of brand protection, with much of the dispute centred on the uncertainty of interpreting precedent cases. In finding and negotiating solutions that are commercially beneficial for our clients and their brand, we work around the latest trademark case law.
To provide a guide on how cases are being determined when they do reach court we have set out below some recent trademark infringement disputes that we have settled and some recent landmark decisions.
Defending an allegation of trademark infringement
Technology is used in various forms in every industry, so limiting the reach of a software trademark can be difficult. We successfully defended an allegation of trademark infringement by a software company. Although there was a similarity of software goods under offer, there was no likelihood of confusion as our client's software company was aimed at online systems builders, rather than the industries of the end users of their technology. As the use of platforms is continually on the rise, the distinction between different businesses, particularly where collaborative technology is concerned, may become blurred to the end user. Protecting these intellectual property rights as early as possible will become increasingly important.
Setting aside opposition to trademark application
Our client set up a business to promote women in the creative industries. She wanted to apply for multiple trademarks to protect the strength of the brand against copycat initiatives. These would dilute the impact of her project's reputation. We successfully defended her trademark portfolio against a claim of 'monopoly intent' and proceeded to get the opposition set aside. The portfolio of trademarks was duly registered without further hindrance.
Defending a claim for passing off
We helped a start up health drinks company defend its business against allegations of passing off from a competitor. We successfully showed that our client's mark differentiated from the claimant's and that any confusion as to the business origin of the goods was only as a result of factors and packaging generic to, and widely used by, those in the health drinks industry. In addition we showed that the claimant had little goodwill in the UK. So even if there was a level of confusion as to source in the consumer's mind, no damage had been caused to the claimant's brand.
Landmark case: Trademark owners to indemnify ISPs for blocking order compliance costs
The Supreme Court ruled in Cartier International AG and others (Respondents) v British Telecommunications Plc and another [2018] UKSC 28 that where trademark rights holders obtain a court order for internet service providers (ISPs) to implement an order blocking website access, the trademark rights holders should indemnify the ISPs for the ISPs' reasonable costs of compliance with that order.
Why is this a landmark case?
The first-instance decision does provide much greater protection for retailers. This is against the dilution of, and harm to, their brand by counterfeit sites. However, it will be disappointing for trademark owners that this enforcement will now come at a greater cost. The costs of indemnifying ISPs in blocking access to these websites and other technology must be met by trademark owners. This is likely to be high.
This line of decisions is the first time a website-blocking order has been used to prevent trademark infringement. Such relief had previously only been granted to prevent online copyright infringement. Currently however, for copyright infringement ISPs must pay the implementation costs of any injunction, whilst the copyright owner must meet the application costs. Whether there will be a shift in copyright cases to match the new trademark infringement position remains to be seen.
Landmark case: Only highly distinctive shapes may be registered
In Joined Cases C-84/17 P, C-85/17 P and C95/17 P the European Courts held that the shape of a Kit-Kat bar could not be registered as a separate trademark. Businesses in the food and beverage sector are unlikely to obtain trademark rights in the shape or packaging of products. This is except where those shapes depart significantly from the norm of that sector. There may also be an exception for shapes that have become extremely well-known as an indication of that brand. However, such an exception will only apply if the distinctiveness is well-known across all EU member states. So is only likely to benefit much larger retailers.
What does this mean for trademark registration in the retail sector?
The requirement for EU-wide evidence of distinctiveness does not automatically have the same effect for other types of trademarks. For example; a word or logo marks. For these marks, elements the language spoken in the country in which the application for registration is made will play a much greater role in assessing applications for registration.
Practically, companies may look to utilise more distinctive shapes for their products and packaging if they want to trademark them in the future. Companies may begin stockpiling evidence that shows sales, marketing and consumer perception within various EU countries. This will also guard against opposition to trademark applications. This will support claims that the shape is distinctive and well-known. As a result, smaller businesses may focus on core EU markets and apply to protect shapes nationally in those countries. This will help to avoid the fact-finding burden at EU level. Either way, opposition to shape trademark registration continues to be worthwhile for competitors.
John Deane
02074381060 | john.deane@gannons.co.uk
Qualified since 1989, knowledgeable and approachable, John advises SMEs and their investors in a range of sectors. He has an established reputation in the technology, art and media industries.