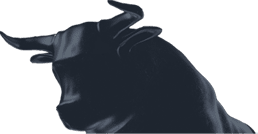 Solicitors to help you choose which type of litigation funding is right and how to maximise your chances of securing funding.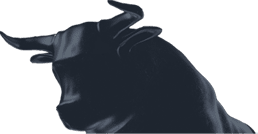 "
Managing legal costs and risk is a major concern for businesses facing a commercial dispute, often at a time where the dispute means the business has already lost money such as a breach of contract issue.
Managing legal costs and risk is a concern for businesses facing a commercial dispute.  In recognition new litigation funding options are springing providing new solutions for businesses.  We look at some of those solutions.  
The ability of businesses to allocate capital reserves for litigation is low. Also businesses want to encourage and not deter investors with a clean balance sheet. This makes litigation funding and privately funded litigation attractive.
Litigation funding is a growing area. Litigation funding solves the problem of finding solicitors who are prepared to share the risk and work on a no win no fee basis or under a conditional fee agreement. In the past, third party funders would only consider claims that were valued in the millions. Now, with more players in the market, funders are willing to consider more modest value claims, which opens the door for medium sized claims worth five and six figures.
The process of seeking finance will require you to present your case in a compelling way, legally and tactically. Funders will be astute and have stringent processes for even considering a funding application. Funding is not a way of bringing a claim that is unlikely to succeed, it exists where you have a strong case that is highly likely to succeed.
Having lawyers on your side to help with this part of the process is very important. You need lawyers who are willing to consider sharing risk and open to litigation finance, who are experienced in managing litigation funding, credible and who understand the importance of cost/benefit analysis in the process. Gannons are a firm with all these attributes.
What is litigation funding?
Typically, litigation funding (also known as 3rd party financing) is a mechanism whereby a third party (usually a professional investor), that has no prior connection to the dispute, agrees to finance all or part of the legal costs of the litigation (often including adverse costs), in return for a share of the proceeds. However, there are also various litigation funding options available that do not include third party funders – which will be appropriate depends on the circumstances and the dispute.
Types of litigation funding
 Potential funding options might include:
Private funding: this is where legal costs are paid by the business or funded personally by investors or directors. Fees are typically paid on an hourly basis and various disbursements and incidental costs are included.
Fixed fees and caps: some law firms will consider, after considering the type of dispute and likely prospects of success, the possibility of agreeing fixed fees or capped fees for various stages. The potential advantage for the client is certainty on costs and some clients like the idea that their lawyers have some risk in the case. Certainty on your own costs does not however mean a reduction of the risk that if you lose, you may be ordered to pay part or all of your opponent's legal fees.
Deferred payment plans: deferring payment until later stages of litigation can help ease immediate cash flow problems. This type of funding is mostly useful where money is tied up in fixed assets, such as property, which is then released after the asset is sold.
Third party funding: this is what most people think of when someone mentions litigation financing. This is where a professional investor funds the case in return for a share of the proceeds. The funder is only paid on success (and the opponent's ability to pay) but they have no input on how the case is conduced. The decision to settle or continue with a claim is for the client to decide.
Conditional Fee Agreements: a CFA means your legal team agrees to charge a reduced fee if your case is not successful. If the case is successful normal fees (as in private funding) are charged plus a 'success fee'. Although this type of funding is commonly known as a 'no win, no fee' agreement and so is attractive to many smaller businesses, it is worth remembering that if your case is unsuccessful you will still have to pay the other party's costs and expenses.
Damages Based Agreements: a DBA functions similarly to a CFA, but in this case the legal fees are covered by a percentage of the damages received.
Before the Event Insurance: this is an insurance policy that provides pre-emptive cover for possible future legal problems. This may take the form of specific legal expenses insurance but this can be a prohibitively expensive and unnecessary cost for many smaller businesses.
After the Event Insurance: as the name suggests this is an insurance policy that is taken out after the dispute has arisen. This insurance provides cover against the risk of paying the other party's legal costs and expenses if you lose the case. This can seem an attractive partnership with a CFA to mitigate against the risk of having to pay exorbitant legal fees for the other side. However, ATE insurance comes with a premium, which cannot be recovered from the other party. The amount of this premium depends on the insurer's estimate of costs and likelihood of success so can sometimes be very high. Although ATE insurance offers certainty to smaller businesses, the premium is often a sting in the tail that could otherwise be avoided.
It is always worth considering all potential options fully – what may seem to be a quick cash flow fix may in fact cause more serious financial problems further down the line for the business. If you are looking to attract seed investors or potential buyers, outstanding legal costs are a red flag on the business' list of creditors.
Potential disadvantages of 3rd party litigation funding 
A major disadvantage of most forms of ligation funding or financing is the likely loss of some control. If there is any form of risk sharing, whether via insurance, capped costs or outside investment in a case, the parties sharing in the risk are likely to want input in the decision making process. This can mean a settlement which is not what you want or might be minded to refuse, has to be agreed because this investing their time or hard cash in your claim have a different outlook on the risk/reward assessment than you do.
In some cases the final say on tactics might be with the funders and not you. This may especially apply with before or after the event insurance.
A 2nd disadvantage is that it is necessary, under English law, to make the opponent aware of the funding arrangement although not the exact terms if it. This can be a disadvantage as it might be seen as sign of weakness by some opponents. However, the converse can also apply. If an opponent knows you are funded it may concern them that they are in for a major fight and could aid earlier settlement.
Will your case meet litigation funders criteria?
The process of seeking external funding or risk sharing will, in itself, require you to present your case in a compelling way, legally and tactically to the funders, who may charge an assessment fee, with no guarantee of acceptance. The process may seem stringent but it is a useful step for the commencement of any dispute proceedings.
Litigation financing – the terms are important
The terms of the litigation funding agreement if drafted carefully will offer protection.  For example it is common for there to be an agreement between the person providing the funding and the person with the claim dealing with:
The range of settlement offers to be considered – this helps to build in some perimeters;
The right of the claimant to have choice over solicitors, counsel, and case management.
The circumstances for terminating the litigation funding agreement.  Typical reasons include:
Where a third-party litigation funder reasonably ceases to be satisfied on the merits of the dispute;
Where the funder reasonably believes that the dispute is no longer commercially viable (eg, where costs have escalated significantly, or the likely recovery has reduced significantly from what was anticipated at the outset); and
Where the funder reasonably holds the view that there has been a material breach of the litigation funding agreement,
Do you already have litigation expenses cover? Check your insurance
A number of businesses have insurance, which may cover property assets, contractual liabilities or employment-related disputes. Some clients also have Directors and Officers Liability insurance cover to protect against personal claims such as breaches of fiduciary duties.
We are happy to look at any existing insurance policies in order to assist in determining whether you might already have appropriate cover.
Why work with Gannons?
Some of the most compelling reasons to talk to us if you have a commercial dispute and want to look at litigation funding include :-
Proven track record – our firm has a history of successful litigation results  across various sectors. When combined with the financial backing of litigation funders, the odds of achieving a favourable outcome lean more in your favour.
Tailored approach – we understand that each case is unique. Our collaborative approach allows us to tailor our strategies to align with your specific needs and goals. We understand how the funders will assess and approach your matter and whether it's worth approaching them and incurring fees.