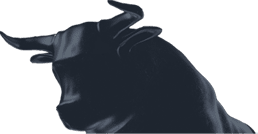 "
Employee equity awards are one way to help future proof your business.
Opportunity knocks!
Whilst there is no doubt that Covid-19 and lockdown has rocked the basis of the world economy and it may seem that the future is bleak, there is some more positive news with the opportunities presented by employee equity. There has never been a better time to consider using employee equity to attract and retain key talent in a business. Salary costs are often the main expenditure for companies and employee equity can not only lessen that burden, but increase productivity and motivation which is needed now more than ever. The phrase 'we are all in this together' not only applies to the pandemic but also to the spirit of employee share plans. Enhancing employee engagement has never been more important in our 'new' world of remote working and isolation for so many and can be a key differentiator in incentivising teams to work together.
Now is the time to take stock and look to the future with an eye not just on existing talent but also future recruits. With many businesses sadly folding the time may be ripe to secure key hires and seize a larger share in the competitive market where your business is robust enough to ride the pandemic out.
What are the key opportunities?
1. Share based pay
Some employees may be due a pay rise soon or are asking for a rise due to increased financial difficulties. On the flip side many businesses will not be able to afford to pay current salaries. Employee equity is a neat solution as, if structured properly, the tax rates are much lower than payroll taxes on cash salaries. Whereas a cash salary could mean up to an effective tax rate of 47% for the highest earners (and 13.8% employer National Insurance contributions ("NIC")) at the other end of the scale in certain circumstances (such as Enterprise Management Incentive ("EMI") plans) employers may be able to offer a 10% tax rate which doesn't kick in until the underlying shares are sold (often on an exit). Not only is this a motivational reward for hard work, but also promotes company loyalty as it is often linked to company performance and remaining with the business. An option is a one way risk and an employer can set flexible boundaries in what they require for the option to convert to shares e.g. future performance of the company and remaining in employment with them. This provides a level of security for both parties that a cash salary is unable to achieve.
2. Lower valuations at the moment
Falling share prices presents the opportunity to award equity to employees at a lower price. Whether this be through an option or a direct share award, it is always important from a tax perspective to secure as low a fiscal valuation as possible for your shares. Fluctuating share prices and Covid-19 concerns over an uncertain future will only aid a lower fiscal valuation for employee equity awards. In an ideal world these awards would be granted under an EMI plan as EMI options bring certainty in uncertain times that the price an option is awarded at can't be challenged on exercise. However, EMI is not always available especially for companies that are venture capital backed as often one of the legislative proscribed tests is not met. There are other tax-advantaged share plans available such as Company Share Option Plans ("CSOP") Share Incentive Plans ("SIP") and ("SAYE"). But apart from EMI the other tax-advantaged share plans are clunky and have to be offered to all the workforce and are not so popular.
Growth shares
For smaller enterprises growth shares provide much more flexibility as there are no legislative proscribed tests to be met and they are very tax efficient. In a nutshell with growth shares a new class of share is introduced which has little to no value upfront but which can share in the future growth of the company. Growth is usually linked to 'hurdles' such as company performance or exit value. As growth shares do not participate on the current value of the company they can be acquired at a lower value than the current share capital of a business and provide a real shareholding from the outset for participants.
Growth shares can also be considered where the exercise price of an EMI option is considered too high due to the company being at a later stage of maturity. Another use of growth shares is to reward consultants and NEDs who are precluded under any of the tax-advantaged share plans including EMI.
3. Capital gains tax
Share awards can enable a company to award options and secure for its employees Capital Gains Tax ("CGT") treatment which reduces the tax bill for employees to 10% if the Business Asset Disposal Relief ("BADR") regime (formerly known as entrepreneurs' relief) applies. Other types of share plans such as growth shares are designed to maximise CGT treatment and take rewards out of the higher rates of tax payable under the income tax and NIC regimes.
4. Exit on the horizon?
Cheap cash combined with tax hikes has fuelled a rush of corporate transactional work at the moment. Share awards can be a useful tool to lock in the star players. Buyers can pick a number of strategies from delayed consideration through to extra consideration based on hitting targets. If you have different share classes not all shareholders have to be treated equally. Best advice is to implement the structures before the buyer appears on the horizon.
For those looking to pass their business to the employees, an Employee Ownership Trust ("EOT") can act as a vehicle to pass ownership to an Employee Benefit Trust ("EBT") for the benefit of the employees. This can be structured in a way that the proceeds of the sale of the shares can be passed to the sellers free of any CGT and therefore protect the uncertainty of Government tax changes.
EBTs can also be used to provide an early exit mechanism for existing minority holders or enable employee equity holders to 'cash out' where an exit is not seen so readily on the horizon. Companies can also utilise treasury shares to act as a warehouse/recycle function for employee equity without the need for running an EBT with independent trustees etc., however the company does need to have distributable reserves to be able to buy into treasury.
Time to start planning?
Ultimately now is the time to consider the opportunities provided by employee equity in a world where cash is tight and employee engagement is more important than ever. With the right planning it should be possible to secure low buy in costs for employees and high returns at favourable tax rates. What are you waiting for?
Let us take it from here
Call us on
020 7438 1060
or complete the form and one of our team will be in touch.