TUPE
We combine the specialist areas of employment law and commercial law to advise on TUPE.

We are always happy to discuss the transaction and provide an initial steer along with a fee quote.  Please do call us.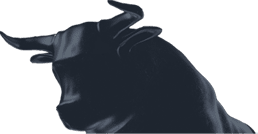 "
TUPE can make changing the employment terms post transfer more difficult to implement without risk. Dealing with share incentives held in the old employer can be tricky. We find solutions to reduce risk.
For employers a TUPE transfer can be problematic as it requires consultation in advance with employees and employers often do not know how much to say.  TUPE can make changing the employment terms post transfer more difficult to implement without risk. Dealing with share incentives held in the old employer can be tricky. We find solutions to reduce risk.
Our experience with TUPE law
We have dealt deal with a great number of TUPE and related redundancy situations. This translates to cost savings for you as we can quickly determine how best to proceed.
Often we are involved in transactions which trigger the TUPE transfer such as the outsourcing agreements, framework agreements, buying or selling businesses, technology transfers, company re-organisations  and de-mergers involving the movement of staff and changing restrictive covenants as a result of the changing business.  We run the commercial transaction alongside the TUPE process.
You are supported throughout the entire process even down to drafting the communications you will need to provide to your employees.  We reduces the chances of Employment Tribunal litigation.
Our service is flexible and tailored to your needs and we can respond quickly. Clients quickly realise we offer a great service.
What TUPE means in practice for employers
In a nutshell the effect of TUPE for an employer transferring and an employer taking on employees under the transfer is that there is:
The new employer will be automatically liable for certain unpaid liabilities of the employer transferring the employees.
An automatic transfer of employment for any employee who is employed immediately before the transfer by the business or business unit that is transferred;
Both the old and the new employer have consultation obligations which vary depending upon the number of affected employees.
TUPE can apply to a single employee being transferred.
Identifying TUPE risk areas
We have set out some of the more common risk areas we find our clients require our help with. There is already a substantial body of case law dictating how to approach a TUPE transfer in practice. New cases frequently emerge. What's more, TUPE regulations are evolving.
How to consult with employees
The TUPE consultation process depends on the number of "affected employees". Not all staff will be "affected" and so can be excluded from the TUPE transfer process.  If you miss any "affected" employees from the list of those you consult with there will be a potential exposure under TUPE.  The TUPE legislation is not that prescriptive on what "affected" means and there is a body of case law which may impact on your situation you may need to consider.
We can tell you who you need to consult with, what you need to say and when you need to say it.
How to make redundancies related to TUPE
Often the business transfer results in redundancies for either the transferor and/or the transferee's business. These redundancies can be automatically regarded as unfair dismissal if connected to the TUPE transfer.
Usually to protect the employer we will recommend settlement agreements.
When to harmonise the employment terms and conditions for the merged businesses
We are asked this question many times.  It is a tricky area because if the change has a negative impact you may be caught under TUPE despite offering others more attractive terms. Problem areas can arise in relation to working hours, non-compete and restrictions, pensions and benefits.
In practice, often a judgement call is required on whether the change can be described as TUPE related or for some other reason which may fall outside of TUPE.
Alex Kennedy
020 7438 1060
| alex.kennedy@gannons.co.uk
After studying at Cambridge University, Alex spent 5 years with an international law firm before joining Gannons. He specialises in high-value and complex commercial disputes and employment law.