Case Study
Resolving gross misconduct claims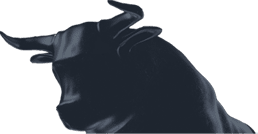 "
We are sensible and will always give you a realistic overview on the strength of your defence to gross misconduct and the likely outcomes. 
It is always a shock to be confronted with a gross misconduct claim. The thought of immediate dismissal with no notice and a bad reference is not pleasant. Many issues come into play. We are sensible and will always give you a realistic overview on the strength of your defence to gross misconduct and the likely outcomes.  We have worked with employers and find that having sat on the opposite side gives us the experience of anticipating quickly likely reactions.
Recent cases where we achieved a successful outcome following gross misconduct claims include:
Query over expenses
We negotiated on behalf of a director dismissed for gross misconduct for claiming the reimbursement of his partner's hotel bill, for which he was not entitled to claim. But, this was common practice in the company and our client was not the only one. During the negotiations it transpired that the true reason for his dismissal was that the other directors no longer wanted him on the board. We were able to negotiate an enhanced settlement agreement which reflected his current remuneration package.  We achieved compensation of 9 months pay on account of arguments raised by us as to how long he was likely to be out of work.
Performance alleged to amount to gross misconduct
Our client was accused to taking long boozy lunches which amounted to gross misconduct according to the employer. The employer wanted to sack the employee.  But when we looked into the case we discovered that the employer had not followed any procedure before it decided to dismiss.  And, there was a culture of long lunches taken by directors.  We argued that the culture prevailing in the company meant that picking on one employee was unfair and his behaviour did not amount to gross misconduct. The result was our client kept his job but was told to cut down on the drinking. Our client was relieved.
Wrongful dismissal claim brought by a corporate finance director
We were successful in a wrongful dismissal claim for corporate finance director of a large software company based in Bank. Our client received damages equal to what he would have earned had the company complied with the notice period within our client's service agreement.
Successful claim for wrongful dismissal
Our client, a director of an IT consultancy firm, was being forced out of the company through the conduct of the other directors who wanted to cover up their under performance.  The means the employer chose to push our guy out was to accuse him of gross misconduct on a number of counts.  The employer was hoping that the allegations could be merged together to make a stronger case for gross misconduct.  We kicked back and pointed out the flimsy claims and the holes in the evidence which would not stand up in an Employment Tribunal.  The employer was hoping that our client could be dismissed cheaply but this back fired and a very good deal plus reference was agreed.
Employer fibs about the reason for dismissal
Our client was told that he was being dismissed because his role was no longer required and it was being subsumed into another role under a redundancy situation. The employer's real reason was their concerns over under-performance but they had not raised this with our client.
The reason for the employer claiming redundancy rather than under performance was that to dismiss for under performance could take a long time and the employer would be at risk of an unfair dismissal claim.  Our client requested the selection criteria and scoring that led to his redundancy. The employer could not provide this as there was no actual redundancy process.
Before we met with our client he had resigned and claimed constructive dismissal due to the failure to provide sufficient information.  We first made a subject access request to uncover the real reason behind the dismissal. We argued successfully that the employer was under a duty to act in good faith and not to mislead its employees.  As it had chosen to give our client a reason for his dismissal, the employer should have been truthful. We negotiated a very good settlement for our client.