Intellectual Property Infringement

We are specialist IP solicitors for the resolution of IP infringement claims. Our solutions will be tailored to your objectives.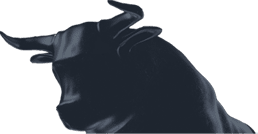 "
If you need to take decisive action in an IP dispute situation, we have the experience to guide you through the process of making an application to court for an injunction.
Intellectual property rights can add significant value to your business. Our experienced team takes a commercial view and helps you decide what action to take to preserve that value if your IP rights have been infringed.
We are always happy to discuss concerns, provide a scope of how to deal with an IP dispute and a fee estimate.
Types of IP claims
The most common IP infringement disputes relate to copyright, trade marks, design rights, branding and logos. Breach of licencing agreements and copying websites are particularly common areas. For trade marks, B2B trade mark disputes are usually handled under civil law. However, there is sometimes the additional threat of action by Trading Standards Officers supported by the police, who can help you take criminal action with regards to intellectual property crime.
When you first notice someone is infringing your intellectual property rights there are a number of initial options available. First and foremost take a date-stamped screen shot of the infringing work to keep as evidence. Note the similarities – have errors or unique quirks in your work been copied over?
Trade mark infringement
Use of an identical/similar sign for identical/similar goods or services in the course of trade will be an infringement of a registered trade mark. So if another business is using a name, logo, brand, symbol or style that is similar to your registered trade mark, this is potentially an infringement for which you can make a claim.
The test for establishing a passing off claim
If you have not registered a trade mark but you have a logo, branding or product name that is unique to your business you may still be able to protect the value you have build up in it with a claim for passing off.
Is there goodwill or business reputation in the mind of prospective customers? This must be in the same area or field of activity.
Has there been a misrepresentation directly or indirectly to customers as to the source of origin of the goods/services? It does not matter if the misrepresentation was unintentional.
Can you show damage or likelihood of damage? This may include loss of profits, damage to reputation or loss of an opportunity to expand.
If you discover that your brand is being infringed there are immediate steps to take. Delay may risk your ability to demonstrate passing off.
Copyright infringement
After trade marks the most common claims to protect intellectual property are copyright infringement claims, particularly in the technology sector. Software is protected by copyright as a literary work. Protection will also extend to sections of software coding and the materials relevant to software development.
As copyright is unregistered it can be difficult to know when an infringement occurs – a similar idea is not enough.
Primary copyright infringement
Any of the following acts in the UK, without consent of the copyright owner, is an infringement of copyright:
Copying a copyright work – including something as small as reproducing a section of coding;
Lending the work or issuing copies of the work to the public;
Performing, showing or playing a copyright work in public;
Communicating the work to the public; or
Adapting the copyright work.
Secondary infringement
It is also an infringement to authorise or facilitate another to do any of the above restricted acts. For example, if you import merchandise which includes messages that have been illegally copied and sell it to the public, you will commit secondary infringement. You will be at risk of a claim for infringement – this is despite the fact that you did not physically make the copies yourself.
Options available after infringement
There are a number of options, alternatives and tactics which can be used before starting a formal court claim or alongside court proceedings. These include :-
Cease and desist -Writing to the infringer to put them on notice of their infringement often has the desired outcome of ceasing the infringement. This is particularly useful as a starting point where you are up against a small scale business. You should not assume you will recover your legal costs so a well-written cease and desist letter

can avoid the need for costly and protracted disputes.

If the material is being published online, consider contacting the ISP as well to remove the infringing work.

Applying for an injunction or other urgent remedy from the court – if successful, ensures that any breach of your intellectual property rights does not get any worse until you can claim full damages later. Injunctions, like cease and desist letters, often result in a claim being resolved, but they are inherently higher risk, higher cost and need to be very carefully considered with strong evidential support.

If you need to take decisive action, we have the experience to guide you through the process of making an application to court for an injunction.

Negotiation – Intellectual property rights are fragile. Bad publicity can often do irreparable damage to a brand in the mind of the consumer. We understand that in some circumstances the best approach to preserving brand value is the soft one. Negotiating with a competitor or licencee often produces beneficial results, without affecting business relationships. This mediation approach to infringement often resolves the issue without conflict – or unwanted publicity.
Settlement – In practice, we find that for a great many cases successful resolution to infringement claims are often found outside of court

. Settlement discussions often run parallel to court action – this is encouraged by the court as these solutions save time and money for everyone. A well-drafted settlement agreement means that if there is a repeat, an injunction against the infringer is more likely to be obtained from the court without delay.

Court action – sometimes court action is unavoidable. The approach you take does depend upon the type of IP asset infringed and whether it is registered with the Intellectual Property Office (ICO) and/or European Union Intellectual Property Office (EUIPO).
Read about our Intellectual Property experience
See below for some examples of scenarios where we have help find the right solution for an IP dispute :-
Which will be the best approach in an IP dispute will depend on your circumstances. Our goal is always to achieve the best commercial outcome for your business and this objective guides our strategy both at the early stages of negotiation all the way through to court proceedings.