Shareholder Rights
Our specialist solicitors work with companies, investors and shareholders.  We pick up on commercial aspects you may not have thought of.
Shareholder Rights Legal Guide
We are a specialist law firm for establishing and enforcing shareholder rights.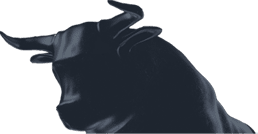 "
We unravel problems taking account of where the balance of power and your interests lie
We are a specialist law firm for advising on, improving and enforcing rights of shareholders, focused on private companies. This means several things in practice for you:
We have probably dealt with issues similar to yours before. This gives us experience to share with you.
We help companies deal with their shareholders. We also act for shareholders individually providing the benefit of experience from all angles.
Many clients come to us from much larger firms where they have grown tired of the fees and service. Our service is partner led.
We are always happy to discuss your situation and provide a scope and fee estimate. Please do give us a call.
Key considerations with shareholder rights
The key thing to understand is that the rights of a shareholder in a UK company, where that limited company is set up with standard articles of association and no shareholder agreement are very limited – read our article about these limited rights.
The starting point under English law is that majority shareholders and directors will have the rights to run the company largely as they see fit. Taking legal action to contest their actions is fraught with difficulty, risk and uncertainty.
Standard articles contain concentrate more on procedural rights and emphasise that directors have day to day control of the company and wide powers. The legal rights of shareholders are also limited in the Companies Act and even these can be overridden in most cases by amendment of the company's articles of association and/or a shareholder agreement.
Statutory shareholder rights include a right to pre-emption when new shares are issued, a right to a copy of the company's accounts and various other rights to call meetings and block resolutions (but these depend on having a certain percentage of the shares).
Consequently, it is important to consider bolstering shareholder rights, especially minority shareholders, in either the articles or a shareholder agreement or both.
Important potential ways to enhance shareholder rights include :-
Dividend rights;
Enhancing voting rights;  and
Capital rights – the right to receive capital following a sale of the company, liquidation or upon receipt of capital following an asset sale.  It is common to see different rights for different shareholders and preferences.
Preparing for the sale of the company – the most common consideration here is tag along and drag along rights.
Dispute resolution – so if the parties fall out, then a mediator will first come in and settle the issue;
Board control – if an equality of votes, an expert is given the final decision at board level. This is not dissimilar to having a non executive director who is a specialist in the company's sector;
Casting votes – so that one director has the final say
Whether and if so how to issue new classes of shares
Different classes of shares and rights
Founders take what profit is left after staff and creditors have been paid.  Often founders keep some or all of the profits in the company as reserves for investment or contingencies.
The founders may well want to reward key employees and directors with shares.  Being a shareholder can be motivational.  There are a wide variety of tax efficient ways to reward employees.
If the founders or directors hold a different class of shares to the employees the share rights can be varied. For example, founders could be issued with A shares which permit a higher (or lower) rate of dividend to be paid compared to the B shares issued to employees. The B shares could include compulsory transfer provisions on leaving employment which do not apply to the A shares. The permutations between rights to voting, dividend income and capital are limitless.
Investors often require a special class of share is created within the company structure. Rights can be built into shares held by investors to hedge the risk of investment.  This is particularly common in start up businesses.  Investors often hold a different class of shares to those held by other shareholders to enhance their rights in areas such as :-
Higher rate of return or preference – Investors could be issued with preference shares with enhanced rights.
Specific veto rights – a

list of matters requiring investor approval can be built into the share rights.

Rights to convert debt to equity – to facilitate a mixed loan and equity deal.  It is possible to provide rights for loans to be converted into equity and agreed valuations.
Articles of association to enhance rights of shareholders
We recommend a review the company's articles of association. The rights attaching to any class of shares (including alphabet shares, restricted shares, freezer shares, growth shares or flowering shares) have to be set out in the articles. You may need to pass an appropriate resolution to grant the board authority to:
Allot shares;
Exclude statutory rights, because existing shareholders have statutory rights of pre-emption on new shares;
Reclassify existing shares into new classes;
Change the share's nominal value;
Create new share classes;
Provide for bonus or rights issues.
Shareholder rights in the shareholders agreement
A shareholders agreement is a very common way to consider additional rights, restrictions and protections for shareholders. Discussions and negotiations will invariably include :-
Introducing new share classes;
Whether pre-emption rights will apply;
Altering share capital;
Sale and transfer of shares.
Recent work
Below are some examples of recent instructions and how we helped our clients :-